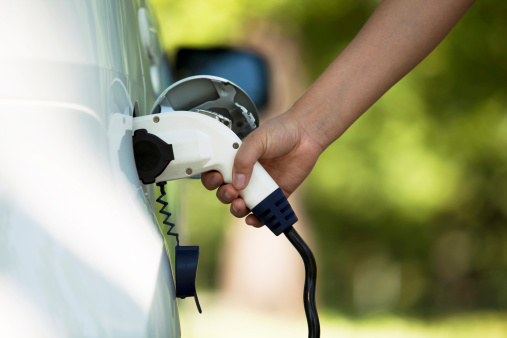 An electric powered Tesla Model S caught fire recently in Kent, Washington, reviving concerns about the safety of electric-powered vehicles. According to the vehicle's manufacturer, the fire occurred when the car came into contact with "a large metallic object in the middle of the road."
The Washington State Patrol reported that the vehicle struck "metal debris" on Route 167. The vehicle itself then alerted the driver to a problem. "The driver stated that he began to smell something burning, and a short time later the vehicle caught on fire," said Chris Webb, a spokesperson for Washington State Patrol. The driver had time to exit the vehicle, but firefighters had a difficult time extinguishing the fire. A dry chemical extinguisher was eventually used as pumping water appeared to intensify the fire.
Experts and consumers have long expressed concerns about electric-powered vehicles. However, the Tesla Model S recently performed very well in National Highway Traffic Safety Administration crash tests.
Product Liability – Vehicle Defects
While human error is by far the most common contributing factor in vehicle crashes, defects within a vehicle itself can also cause or contribute to a crash. When a vehicle defect is a factor in a collision, a victim may be entitled to damages through a product liability lawsuit.
Product liability is the area of the law that addresses injuries caused by defective products. There are three basic types of defects that may lead to a product liability lawsuit:
Design defects – a defect that is inherent in the design itself. Typically, all the products will have the same defect because they are all the result of the same design.
Manufacturing defects – a defect that is introduced during the manufacturing stage. Often, only a small percentage of the products will have the defect.
Failure to warn defects – because not all products can be made safe. Manufacturers of inherently dangerous products have a duty to warn consumers about the inherent risks. Common household cleaners, for example, cannot be made safe because of the chemicals used. Therefore, a proper warning must be included. Failing to include inadequate warning can be the basis of a product liability lawsuit.
If a vehicle defect caused or contributed to a car accident that left you injured, you could be entitled to compensation. The Yakima Valley personal injury attorneys at Mariano Morales Law can help you get through the legal process and make sure that the party responsible for your injuries or loss is held accountable. Contact the team today by calling (509) 853-2222 or by using our online contact form for your free initial consultation.
Sources: