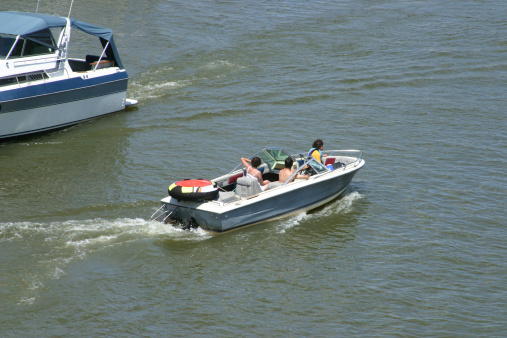 The summer weather practically begs boaters to get out on the State of Washington's many lakes, rivers and miles of Pacific coastline. As many people celebrate the Fourth of July holiday by boating with family and friends, Washington law enforcement officials are urging boaters to remember the dangers involved in boating under the influence, or BUI.
The Black Diamond Police Department, for instance, planned to have its marine enforcement officers out in force on Lake Sawyer for the annual "Operation Dry Water" campaign during the last few days of June and during the Fourth of July holiday weekend. In fact local, state, and federal law enforcement officers are focusing on boaters who are operating under the influence. Officers will also be checking boaters to ensure that they have the state required boater education card.
Washington's BUI laws are very similar to DUI laws. A boater who is operating a vessel with a blood-alcohol content over 0.08 can be charged with BUI, a criminal offense. Moreover, an intoxicated boater endangers everyone on the boat, as well as people on other vessels.
Operating any type of vehicle while under the influence of alcohol or drugs can be dangerous. Operating a boat while intoxicated can be deadly. In a boat collision, passengers are at risk of drowning if they fall overboard or if the boat capsizes. According to the State Parks Boating Programs, boating under the influence accounts for approximately one in every three boating deaths. In fact, alcohol was a factor in five of the eight boating fatalities so far this year.
If you are a boat owner, it is crucial for your safety and the safety of your passengers to refrain from drinking alcohol or using any type of drugs that could impair your abilities while operating your vessel. Likewise, if someone offers to take you out on a boat, say "no" if the person has been drinking or appears impaired.
If you have been injured in a Yakima Valley area boating accident or have lost a loved one as a result of one, you could be entitled to compensation. The Yakima Valley accident attorneys at Mariano Morales Law can help you get through the legal process and make sure that the party responsible for your injuries or loss is held accountable. Contact the team today by calling (509) 853-2222 or by using our online contact form for your free initial consultation.