Speeding Accident Lawyers in Yakima WA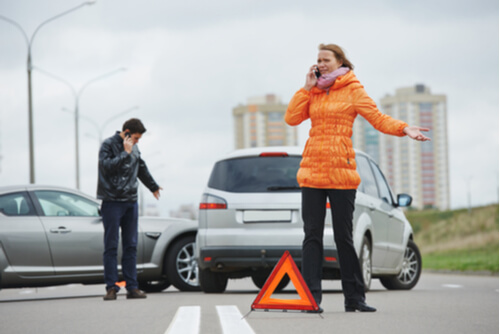 Speeding, which includes exceeding the posted speed limit, driving too fast for conditions and racing, is a major factor in about a third of the traffic fatalities in the United States, according to several national studies. In Washington State, exceeding a reasonable safe speed was the second most common contributing factor in all reported car collisions in 2011, and was one of the Top 5 contributing factors among fatal collisions.
The Yakima speeding accident attorneys at the Mariano Morales Law understand the devastation that a car crash caused by a speeding driver can have on its victims and surviving family members. We are here to help you obtain the maximum compensation you deserve from the driver whose speeding caused an accident that harmed you or a family member.
If you have been injured in a collision caused by someone who was either exceeding the speed limit or driving at a speed that was not safe for conditions, contacting an experienced car accident lawyer is a crucial first step toward recovering compensation for your injuries. The Yakima Valley speeding accident lawyers at the Mariano Morales Law help accident victims and their families from Yakima, the Tri-Cities (Richland, Pasco and Kennewick), Wenatchee, Grant County and Chelan County.
Contact our legal team today by calling (509) 853-2222 or by using our online contact form for a free initial consultation. Remember that we do not charge you anything until we obtain a settlement or verdict in your favor. Our firm also helps clients deal with property damage to their vehicles at no cost to them. We are the only law firm in the Yakima Valley that provides this service for free.
Speeding Accidents in Washington State
Regardless of the excuses, speeding is dangerous driving that has been a major factor in about a third of traffic fatalities for the last several decades, according to the Governors Highway Safety Association (GHSA). In its 2012 report "Speeding and Aggressive Driving," the GHSA says speeding continues to be a problem on our nation's roads because "few advocates exist for speed reduction; speeding is a behavior that many people engage in routinely."
The GHSA, like the National Highway Traffic Safety Administration (NHTSA), considers speeding to be a component of a broader problem called "aggressive driving." Aggressive driving is defined as "committing a combination of moving traffic offenses so as to endanger other persons or property."
The Washington State Department of Transportation publishes an annual report summarizing police reports filed after collisions in which there was an injury, death or $700 or more in property damage. The 2011 Washington State Collision Data Summary says 98,820 car accidents during the year resulted in 454 fatalities, 32,664 personal injuries and 65,735 property-damage-only collisions.