Mistakes to Avoid After a Car Accident in Yakima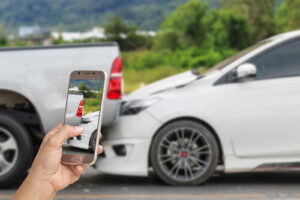 How you deal with a car accident in the Yakima Valley or elsewhere in Washington could greatly affect the financial impact that the accident will have on you and your family. There are several mistakes you want to avoid making after a car accident.
If you have been in a car crash:
Do not refuse medical care. Car accidents can cause injuries that don't exhibit symptoms until 24 hours later or even longer after the crash. If emergency medical care isn't necessary after a car crash, there are things you should do at the accident scene, but you should be sure to see a doctor soon afterward. In addition to getting the medical care you may need, records of a doctor's examination begin to create documentation of your accident, any injuries and your recovery costs, which you'll need if you file a legal claim.
Do not lose your cool. A car accident is stressful at best and frightening in many cases. But staying calm and proceeding in a professional manner after a wreck is the best thing you can do for yourself. Be polite to the other drivers. Don't make accusations or get into an argument. When police arrive, answer their questions truthfully. You need to provide only facts, not opinions. Don't provide any information beyond what police ask you for, and never admit fault.
Do not forget to document your car crash. Using a camera or even a cell phone, take photos of everything you can at the accident scene: positions of the cars, car damage, skid marks, damage to street signs, guardrails, the shoulder of the road, the other driver and passengers in each car, visible injuries among accident victims, and so on. Write down or record the names of the other drivers, passengers and any other witnesses. When you are asked about your crash later, having photos is much better than relying on your memory.
Do not ignore the police report. You want to have documentation of the accident if you have a claim. The first official record will be the police report in many cases. Be sure to ask the responding law enforcement officer when you can get a copy of the accident report (it may be downloadable after a day or two), and get one as soon as possible.
Do not forget to call your insurance company. You can't expect an insurance settlement for your car accident if you don't file a claim. Even if you have a deductible that you don't expect to exceed, you should still report your accident to your insurance company.
Do not take the insurance company's first offer. An insurance adjuster wants to settle your claim as soon as possible and move on to the next case. He or she is also obligated to look out for the insurance company's bottom line. The first offer is likely to be too low. Never sign anything from an insurance company without talking to a car accident lawyer first. You might sign away your right to compensation that you deserve.
Do not fail to take advantage of free legal advice. You can meet with an experienced car accident lawyer after you've been in a car wreck for free. There's no charge for an initial legal consultation with Mariano Morales Law in Yakima. We will assess your accident based on our years of experience with hundreds of car accidents and advise you about your legal options. If you have an insurance company's offer, we can take a look at that, too. If we decide you have a claim we can help you pursue, and that's what you want to do, we still won't charge a fee unless we obtain money for you.
Do not put off calling a lawyer. Call a Yakima Valley car accident attorney at Mariano Morales Law today! Call us at (509) 853-2222 or use our online contact form. Your initial consultation is free of charge.