Head-On Accident Attorney In Yakima, WA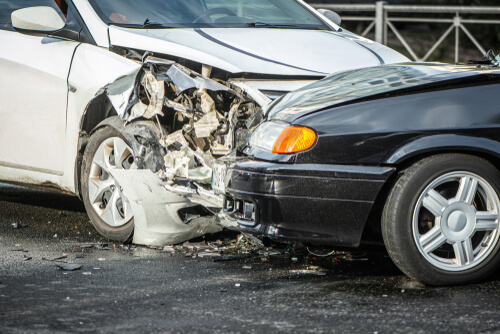 A head-on crash is a motorist's worst nightmare, yet they occur every day across the country. Despite efforts by car makers over the past few decades to improve safety, a head-on crash still threatens to cause serious, even fatal, injuries to the occupants of the vehicles involved.
The Yakima car accident attorneys at Mariano Morales Law understand the devastating impact a crash of this type can have on the victims and surviving family members. We are here to help you get the maximum compensation you deserve from the driver at fault for causing the accident.
If you have been injured in a head-on collision in the Yakima Valley, contacting an experienced car accident attorney is a crucial first step toward compensation for your injuries. The Yakima Valley head-on collision attorneys at Mariano Morales Law help victims and their families from Yakima, the Tri-Cities (Richland, Pasco and Kennewick), Wenatchee, Grant County and Chelan County.
Contact our legal team today by calling (509) 853-2222 or by using our online contact form for your free initial consultation. Remember that we do not charge you anything unless we secure a settlement or verdict in your favor. Our firm also helps clients deal with the property damages to their cars at no cost to them. We are the only law firm in the Yakima Valley that provides this free service.
Causes of Head-On Collision
Although we refer to collisions as car "accidents," the truth is that the vast majority of car wrecks are not accidents. Instead, most head-on collisions are caused by someone's negligence. Negligence is the legal term that is used to refer to fault or responsibility. Although an infinite number of factors could be the basis for a claim of negligence in a head-on collision, some of the most frequent include:
Impaired driving — Driving under the influence of alcohol or anything else that impairs a driver's ability to operate a vehicle safely often leads to a head-on collision. Although alcohol is the most common cause of impaired driving, prescription medications and even over-the-counter drugs can also lead to impaired driving. Impairment may cause drivers to cross the center line into oncoming traffic or even drive the wrong way down a freeway or Interstate.
Distracted driving — With the increased use of cell phones and other handheld devices, distracted driving has become a leading cause of vehicular accidents. Other things that could cause a motorist to be driving distracted include eating, grooming, worrying about children in the vehicle, talking to other occupants of the vehicle, or even gawking at another accident on the roadway. Any of these factors could cause a driver to stray into the oncoming lane or lose control of their vehicle.
Reckless driving – A driver who is taking too many risks on the roadway stands a much higher chance of being involved in a crash. Passing under unsafe conditions, for example, often leads to a head-on collision.
Drowsy driving — A driver who nods off at the wheel can cross the center line in a split second and cause a head-on collision before the driver even realizes that he or she was nodding off.
Speeding – Speeding is a leading factor in all types of collisions, including head-on crashes.
Road conditions – Things like ice or snow on the roadway or a large pothole can lead to a driver's losing control of his or her vehicle, which, in turn, can cause a head-on collision.
Vehicle defect – Sometimes a serious defect caused during the manufacture of a vehicle can cause a driver to lose control, fail to stop or otherwise become involved in a head-on collision.
Common Injuries in Head-On Collisions
Because a head-on collision often takes place at high speeds, the resulting injuries are usually catastrophic. The principles of basic physics tell us that when two vehicles are traveling at highway speeds and they impact head-on, the force of the ensuing impact will produce serious injuries. Some of the more common injuries a victim may endure include:
Fatal injuries – If a head-on collision results in death, the victim's family may be entitled to bring a wrongful death action against the at-fault driver.
Neck, back and spine injuries—Severe trauma to the spine may result from a head-on collision, including herniated or ruptured discs, whiplash or even paralysis.
Head trauma — The force of a head-on collision can cause serious trauma to the head, resulting in brain damage. Traumatic brain injuries can result in a lifetime of disability.
Facial injuries — Broken glass or an impact with the steering wheel can cause facial lacerations, injuries to the eyes, nose or mouth, or even permanent disfiguration.
Broken bones – Bones throughout the body may be broken or a victim may suffer numerous strains or sprains.
Internal injuries – The force of a head-on collision can result in serious damage to the body's organs. Internal bleeding is another area of concern.
Airbag injuries — While they do save lives, airbags can also cause burns or other injuries when they deploy. Airbag deployment is common in a head-on collision.
Injured in a Head-On Wreck? Call Our Yakima Car Accident Lawyers Today
As the victim of a head-on collision, you may be entitled to compensation for your injuries if the collision was caused by the negligence of another party. If you are a surviving family member of someone who was killed in a head-on collision, you may be entitled to compensation through a wrongful death claim.
Contact an experienced head-on collision attorney today to find out what legal options you have. The Yakima Valley accident attorneys at Mariano Morales Law help victims of head-on collisions and their families. Contact the team today by calling (509) 853-2222 or by using our online contact form for your free initial consultation. We receive payment only if we receive a settlement or verdict for you.