How a Lawyer Can Help with Your Accident Case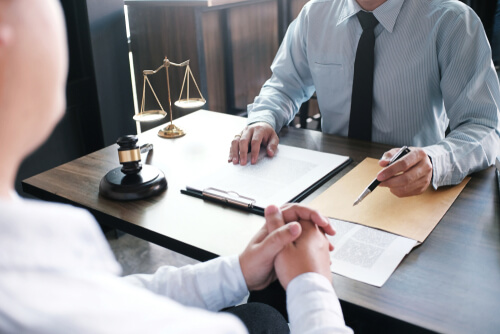 At Mariano Morales Law, we work exclusively on cases from the Yakima Valley area in which someone has been seriously injured or killed in an accident that was not their fault. We would very much like to help you. We believe that, like others we have helped, you'll be pleased by what we can do for you.
What Mariano Morales Law Can Offer You
Better Settlement. If you have been seriously injured because of someone else's negligence, you may be entitled to compensation for your medical bills, lost wages, property damage and other losses. The money typically comes from the responsible party's insurance company which, as you may expect, would rather pay as little as possible.
A personal injury lawyer may seek compensation for clients through negotiations or by pursuing a personal injury or wrongful death lawsuit. Through knowledge of the law and skills in gathering and developing evidence, determining the full costs of your losses, and negotiating from a position of strength and preparedness, an experienced lawyer may obtain a settlement that exceeds what the insurance company would offer on its own. Many times, simply hearing from a lawyer spurs an insurance company to increase its settlement offer. Additionally, an experienced lawyer can help identify additional parties and other sources of insurance that may be liable for your injuries, and seek compensation from them as well.
Personal Guidance. In the aftermath of a serious accident and injury, you will find yourself thrown into the world of insurance companies, medical care providers, car repair and other bureaucracies. It can be confusing and daunting. At Mariano Morales Law, we deal with insurance carriers, health care providers and other institutions involved in serious accidents every day. We know the ins and outs of their policies and the law, and in many cases we know the people involved. We can guide you through the process and take care of most of it for you.
The legal team at Mariano Morales Law will explain what's going on every step of the way, help you arrange car repairs and a rental, and handle the paperwork and other requirements involved with your recovery. We can ensure that you are not taken advantage of and that you do not miss a deadline or fail to meet some requirement that provides a technicality to delay or deny your claim.
Advocacy for You. When you have Mariano Morales Law on your side, you have a strong advocate fighting for your rights. We'll make sure you are treated fairly by the insurance company and others involved with your claim. We take action. Because we know how accident claims are supposed to play out, we can step in to right wrongs before they happen in many cases.
Peace of Mind. Our work takes the burden of your legal claim off of you so that you can concentrate on your recovery. Once we take your case, the insurance company deals with us. They won't bother you. As you work to get on with your life, you can rest assured that Mariano Morales Law is working hard to obtain a just and fair conclusion to your case.
Confidentiality. Once you engage Mariano Morales Law, Mariano Morales becomes your attorney. He is working for your best interests. And he is, by law, required to keep anything you tell him confidential. This "attorney-client privilege" is a great comfort to many clients. You can expect personal, one-on-one attention from Mariano Morales and will come to know that you have an attorney and a friend who listens to you and is concerned about your needs.
Results or No Charge. All of the legal services you receive from Mariano Morales Law are provided without charge unless and until we obtain compensation for you. Our first meeting with you is absolutely free. If we do not obtain a settlement or a court order in your favor, you pay us no legal fees. The final fee we charge will be an agreed-upon percentage of the compensation we obtain for you. This helps to ensure that we do our best to find and obtain every dollar you deserve for the losses you have suffered.
Contact Mariano Morales, a Washington State Injury Attorney
Contact the Mariano Morales Law now by phone or by using our online contact form to set up a free, no-obligation discussion of your case and your legal options today.