Preserving Evidence in a Car Accident Case in Yakima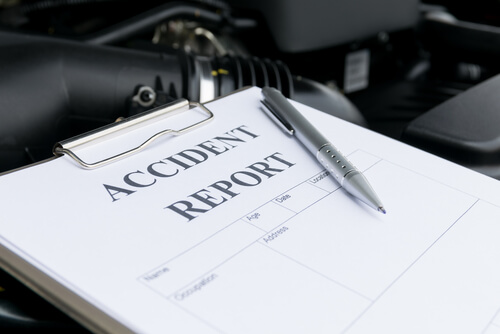 There are many types of evidence that may help develop a successful legal claim for someone who was injured in a car accident. Much of it is physical evidence that can be destroyed or lost over time, which may result in crucial facts never coming to light.
Mariano Morales Law in Yakima pursues personal injury and wrongful death lawsuits on behalf of car accident victims in Washington State by preparing the strongest cases possible.
By following a few simple steps, accident victims can preserve evidence that could bolster a claim for compensation. There are other kinds of evidence that an attorney will most likely have to obtain. The information below discusses evidence that should be secured after a car accident.
Mariano Morales Law can start the work necessary for your car accident case with a free initial consultation. Contact us today by phone or fill out our online contact form.
Gather Car Accident Evidence Before It's Lost
You are your best representative at the scene right after an accident. If you have been seriously injured in a car crash, you should seek immediate medical help. But if you are able, there is a lot of important evidence at a car accident scene that you can obtain by acting quickly.
This includes using a camera or cell phone to get still photos or video of:
The vehicles involved and their damage.
Skid marks, broken glass and other debris, and damage to road signs, guardrails, landscape, etc., caused by the wreck.
Any defects in the road surface or the presence of construction work that could have been a factor the accident.
Your injuries and any injuries suffered by others.
Evidence of another driver's drunkenness or impairment.
You should also get contact information for drivers, passengers and witnesses.
Additional evidence that should be obtained or preserved as soon as possible following a car crash includes:
Accident report – Be sure to ask the responding officer when the accident report will be available, and get a copy as soon as you can. Some police departments have begun to make accident reports available online.
Car maintenance records – If these are in your glove box, get them before a totaled car is junked. Records can show that the accident wasn't caused by poor maintenance of your vehicle.
Medical records and receipts – See a doctor as soon as you can after an accident and start a medical records file. Save everything related to your injuries, medical treatment and recovery, including all receipts for doctor's visits, medication, therapy, travel expenses for appointments, and so on.
Work records – Records of your absence from work or any records of difficulty resuming work after an accident may be used as evidence of the extent of your injuries and your pain and suffering. A car accident claim may seek compensation for lost wages due to your injuries.
Personal records – You may find it beneficial to keep a journal of your recovery, especially recording any setbacks or personal losses, such as family events or special occasions you were unable to attend because of your injuries. It is a good idea to make daily notes about how much pain you suffer.car
An experienced car accident attorney working on your behalf may gather additional evidence after a car accident, including:
Cell phone records – Time-stamped evidence that shows a driver was texting or talking on a cell phone while behind the wheel may be useful in a distracted driving claim. Cell phone records may also indicate a driver's whereabouts prior to the accident, such as at a bar. This evidence could bolster a drunk driving claim or a dram shop claim.
911 records – A call to 911 or to police usually creates a recording of the other driver's voice and demeanor just after the accident. There might be evidence of drinking, such as slurred speech or incoherence. The driver may have admitted responsibility for the wreck or said something else that indicates he or she was at fault. Law enforcement organizations preserve 911 recordings for limited lengths of time, so it is best to have an attorney working for you as soon after your accident as possible.
Event data recorder (EDR) – Certain models of cars and most large commercial trucks have an EDR "black box" device that records a variety of data about the vehicle's speed, braking and steering just before a crash. This valuable information should be secured as soon as possible after a wreck to guard against its destruction or loss.
Recalls and investigations – It may be a good idea to check whether any of the vehicles or car parts (brakes, tires, etc.) involved in a crash have been recalled or are the subject of failure investigations. If a vehicle or parts defect or malfunction contributed to your car accident, the manufacturer or distributor may be held liable through a third-party claim.
There are many factors to consider when determining who should be held responsible in a car accident and what the actual damages from the accident are. An experienced car accident attorney knows what evidence to look for and preserve, and how it can help build a strong case. In some cases, it may require a court order to obtain or preserve key evidence.
There are steps you can take to help yourself, but preserving some crucial evidence after a car accident will require timely action by an experienced attorney who is fighting for you.
Contact Us About Building a Strong Car Accident Claim in Yakima, Washington
Don't let evidence that shows your eligibility for compensation after a car accident be lost or destroyed. Contact a car accident attorney from the Mariano Morales Law in Yakima to start work on your car accident claim today.
Call us now or use our online contact form to set up a free initial consultation about your case. If we pursue a legal claim for you, you won't owe us any lawyer's fees unless and until we obtain compensation for you.