Understanding Truck Accident Law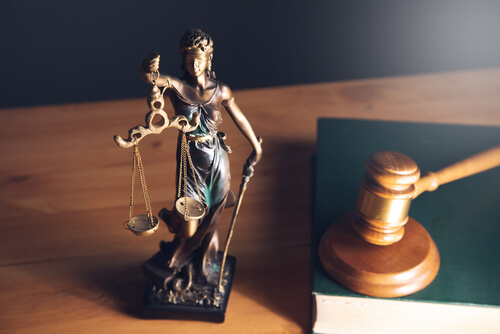 The trucking industry is one the most highly regulated industries in America. This is because it affects every corner of our country's economy and at the same time poses serious safety threats.
For instance, heavy trucks make up 4 percent of the vehicles on the road, but nearly 10 percent of all traffic deaths occur in truck accidents, according to the National Highway Traffic Safety Administration (NHTSA).
The Federal Motor Carrier Safety Administration (FMCSA) regulates interstate transfer of goods and materials on the roadways, including commercial bus transportation. State laws in Washington and other states supplement and in many cases mirror FMCSA rules regulating long-distance trucking.
The numerous and complex FMCSA regulations address:
Trucking companies (carriers), including employee hiring and training, and activities and operations of employees and equipment (trucks, trailers, maintenance, etc.).
Truck drivers, including training, licensing requirements, time allowed behind the wheel and mandatory rest periods.
Truck company managers, supervisors, dispatchers and their activities.
Trucks, including their road worthiness and how they are maintained.
Cargo, including what and how much can be carried, permits for certain cargo, and how it must be loaded and secured on trucks.
It would be impossible to thoroughly explain FMCSA regulations here and how they affect individuals involved in commercial truck accidents. The truck accident attorneys of the Mariano Morales Law have spent years assisting individuals and families who have suffered severe injuries and other losses because of negligence by truck drivers, trucking firms and others in the industry.
Mariano Morales Law can help you apply relevant FMCSA regulations and relevant Washington law to recovering compensation you deserve after a truck accident.
All Trucking Activity is Regulated by the FMCSA
There are some portions of FMCSA regulations regarding interstate transfer trucks and their operators that are helpful for a layperson to understand. Chief among these is the statement that:
"The Federal Motor Carrier Safety Regulations (FMCSRs) apply to all employers, employees, and commercial motor vehicles transporting property or passengers in interstate commerce."
The FMCSA defines a commercial motor vehicle (CMV) as a motor vehicle or combination of motor vehicles used in commerce to transport passengers or property if the motor vehicle that has a gross combination weight of 26,001 pounds or more, or is designed to transport 16 or more passengers, including the driver; or is of any size and is used in the transportation of hazardous materials.
Employers are responsible for ensuring that trucking company employees understand and follow all applicable regulations. This requires them to either provide proper training or to ensure that employees hold proper licenses and certificates when they are hired, or both.
When a trucking company employee – truck driver, cargo loader, dispatcher, maintenance mechanic, foreman, supervisor, manager, owner, etc. ­– violates a regulation and this leads to a truck wreck, the carrier may be held liable through a personal injury or wrongful death lawsuit.
A Sample of FMCSA Trucking Industry Regulations
A small sample of the numerous rules and regulations that govern the safety of truck drivers, commercial motor vehicles and the operation of CMVs are:
Commercial driver's license (CDL) standards, requirements and penalties.
Qualifications of drivers and longer combination vehicle (LCV) driver instructors.
Driving of CMVs.
Employee safety and health standards.
Hours of service (HOS) of drivers (time limits behind the wheel).
Transportation workplace drug and alcohol testing programs.
Motor carrier routing regulations.
Inspection, repair and maintenance of equipment.
Parts and accessories necessary for safe operation.
Compliance with interstate motor carrier noise emission standards.
Preservation of records.
Minimum levels of financial responsibility for motor carriers (insurance, surety bonds and endorsements).
Lease and interchange of vehicles between carriers.
Cargo securement.
Vehicle markings.
Transportation of hazardous materials, driving and parking rules.
Contact a Commercial Truck Accident Lawyer in Washington State
Commercial truck accidents are usually complex, and trucking companies are protected by teams of lawyers who work hard to minimize their financial responsibility for injuries and other losses.
You must act quickly and decisively to protect your rights after being injured in a truck accident. Contact the Mariano Morales Law in Yakima today by phone or use our online contact form. Your initial consultation is free of charge.
Sources: