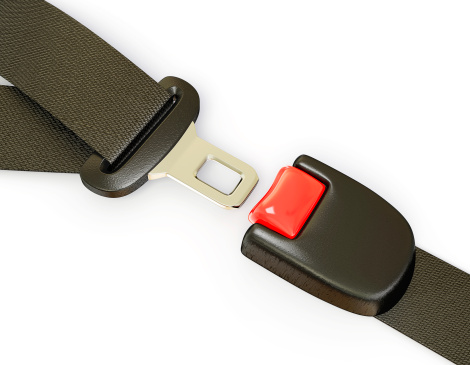 By now, everyone should know that car seats and seatbelts lower the risk of serious injuries to children in motor vehicle accidents. The National Highway Traffic Safety Administration recently released statistics that remind us just how important car seats and seatbelts are to our children.
The NHTSA, which is part of the U.S. Department of Transportation, compiles data to help identify causes of traffic collisions on the nation's roadways. In addition, the NHTSA is also responsible for educating drivers about motor vehicle safety.
More than a third of all children under age 13 who suffered fatal injuries in crashes in 2011 were not in car seats or wearing seatbelts, the NHTSA says.
Motor vehicle crashes remain a leading cause of death for children. Traffic accidents killed two children under the age of 13 and injured 338 on average each day in 2011.
Children who are fatally injured in larger vehicles were more likely than those in smaller vehicles to be unrestrained. Of the children who died in SUVs, 55 percent were unrestrained.
"Regardless of the size of the vehicle, the age of the child or the length of the trip, children should always be properly restrained in a car seat, booster or seat belt," said NHTSA Administrator David Strickland. "Car seats, when correctly installed and used, provide proven life-saving and injury-reducing benefits for child passengers."
NHTSA estimates that between 1975 and 2011, 10,000 lives were saved by the use of child restraints for children under the age of 5. NHTSA stresses that properly installing and using car seats are key to keeping children safe. Parents and caregivers can have seats checked by a certified child passenger safety technician at a local car seat inspection station free charge.
If you have been injured or lost a loved one in a Yakima Valley area motor vehicle accident, you could be entitled to compensation for your injuries or your loss. The Yakima Valley motor vehicle accident attorneys at Mariano Morales Law can help you get through the legal process and make sure that the party responsible for your injuries or loss is held accountable. Contact the team today by calling (509) 853-2222 or by using our online contact form for your free initial consultation.
Sources: