Yakima Traumatic (Serious) Injury Lawyer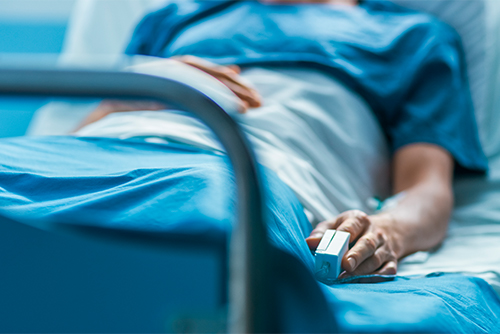 You or a loved one may have suffered a traumatic injury in Washington State, such as paralysis, quadriplegia, brain injury or spinal injury, due to someone else's fault. To fully protect your legal rights, you need a lawyer who understands medicine. The Yakima, Washington, attorneys at the Mariano Morales Law pride themselves on their ability to read and understand medical records. Our passion is to make sure clients get the care they need for their serious injuries.
Our goal is to break down complex medical issues and explain them to clients in layman's terms. We can help you understand why you need certain medical tests. For example, we have a checklist of symptoms to watch for if someone has had a head trauma. Among other symptoms suggesting a traumatic brain injury, we look for an inability to concentrate or loss of balance when standing or walking.
If you or a loved one has suffered a traumatic injury in Washington State because of someone else's fault, contact the Yakima Valley personal injury attorneys at the Mariano Morales Law today toll free at (509) 853-2222, or use our online contact form. Your initial consultation is free. We represent many victims of traumatic injuries who live in Yakima; Wenatchee; the Tri-Cities of Richland, Kennewick and Pasco; Grant County; and Chelan County.
Common Types of Traumatic Injuries in Washington
Serious accidents in Washington State can cause a wide variety of traumatic injuries that can have a major adverse impact on your life. Some examples of the most common serious or life-changing injuries that people experience include:
Brain injuries – Traumatic brain injuries can have a significant impact on cognitive, physical and psychological capabilities. This means they can impact your emotions or mood, and they can affect your ability to think, to process information, to remember, to balance or to walk or move, among other effects.
Neck injuries – Neck injuries can range from soft-tissue injuries such as whiplash to a broken neck that can cause paralysis or death.
Spinal injuries and back injuries – Damage to the spinal cord can result in complete or total paralysis and can render you paraplegic or quadriplegic. Even less serious spinal or back injuries can affect your mobility and cause great pain.
Bone fractures – Bone fractures can lead to the need for surgery or a cast and can put you out of commission for weeks or months. Sometimes, when bones do not set or heal properly, your mobility or bone and limb function could be permanently affected.
Burn Injuries – Burn injuries can cause significant pain and can have a lifelong impact due to the disfigurement that they cause. Skin grafts, multiple surgeries and other painful and expensive treatments may still be unable to completely eliminate the scars that burn injuries can cause.
Internal organ injuries – The symptoms of internal organ injuries can vary depending on which organ is affected. In some cases, injury to the internal organs can lead to death, while in others the victim may need an organ transplant or may experience medical problems due to reduced functionality of damaged organs. Internal bleeding or hemorrhages are another threat.
Amputation or limb loss – The damage caused by some accidents is so severe that an arm, leg, hand, foot or other body part must be removed. It is also possible for a limb to be lost in the accident itself. Amputations can result in costly rehabilitation bills and can limit a victim's ability to work.
Loss of vision – Fires and explosions, as well as other types of accidents, can lead to vision loss, and even blindness. Expensive treatments may be required, and the injured person may never be able to return to their job.
Medical Knowledge Is Essential
To fully appreciate the extent of someone's traumatic injury, a skilled personal injury attorney must have a working knowledge of medicine. Attorney Mariano Morales of Yakima, Washington, has a passion for understanding his clients' injuries and understanding their medical records. He's taken numerous courses on a broad array of injuries, medical treatments, technology and terms. His primary focus is to ensure his clients get correct and timely medical treatments for all their accident-related injuries.
For example, the symptoms of a traumatic brain injury may not be readily apparent to someone not knowledgeable about the condition. We take great care in assessing clients' conditions and looking for telltale symptoms. Insurance companies don't want you to hire an attorney like Mariano Morales, who can dig into the medical records, gain a full understanding of your medical condition and ensure you receive the appropriate medical care.
An attorney knowledgeable about medical conditions and their diagnoses can fully protect your legal interests if you have suffered a serious physical injury. If you or a loved one has suffered a traumatic injury that was someone else's fault, contact the Yakima personal injury attorneys at the Mariano Morales Law by calling toll free at (509) 853-2222 today or by using our online contact form. We do not charge you for your initial consultation. We are not paid unless a settlement is reached or unless we obtain a verdict on your behalf.