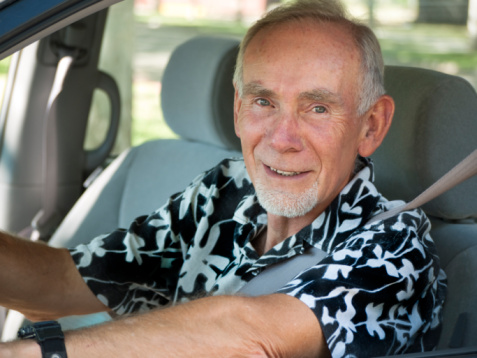 An 84-year-old Portland man with Alzheimer's disease was killed recently in a rollover accident near Olympia, Washington, when he lost control of a car on a northbound I-5 exit ramp and hit a guardrail.
The man had been reported missing by his wife, who said he had wandered off before but had never taken the car.
As the American population ages, the number of older drivers is growing. Just over 37 million people in the United States are 65 and older. By 2030, that number is expected to almost double to 70 million. By 2050, the number of older Americans will outnumber those 20 and under for the first time in history, according to experts.
Although advances in medicine, science and technology are allowing us to live longer, we have yet to find a way to stop the physical and mental changes that come with aging. One in three seniors will be diagnosed with Alzheimer's or another form of age-related dementia. This risk, coupled with the reality that our reflexes, eyesight and hearing diminish when we age, makes driving a challenge for older drivers.
The Washington State Department of Licensing suggests that everyone who is 55 or older take a collision prevention course to better understand and adapt to age-related changes. A list of available courses can be found on the WSDL website.
If you have been injured or lost a loved one in a Yakima Valley traffic collision, you could be entitled to compensation. The Yakima Valley injury accident attorneys at Mariano Morales Law can help you get through the legal process and make sure that the party responsible for your injuries or loss is held accountable. Contact the team today by calling (509) 853-2222 or by using our online contact form for your free initial consultation.
Source: