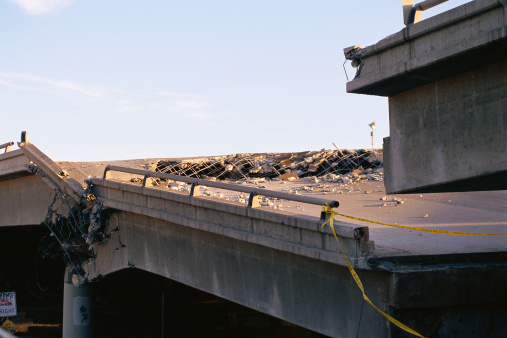 The recent collapse of a bridge on Interstate 5 over the Skagit River in North Vernon shocked residents of Washington State as well as people across the nation. Amazingly, only three people received non-life-threatening injuries.
The bridge collapsed when it was struck by an oversize tractor-trailer. According to news reports, the truck was hauling a load that measured 15 feet, 9 inches and had the proper permits for an oversize load. The problem was that the bridge was only 14 feet, 6 inches high. Because Washington State law requires the clearance height of a bridge to be posted only if is less than 14 feet, 5 inches, there were no warnings alerting the driver that his load would not clear the bridge.
Last year, the Federal Highway Administration listed the bridge as "functionally obsolete," meaning that while it was structurally sound, its design was outdated. In addition, an investigator by the National Transportation Safety Board indicated that the bridge has a history of similar collisions, with the most recent being just seven months ago.
The collapse has brought awareness of America's aging infrastructure. News reports indicate that truckers have long complained about the apparent fragility of the bridge as well as the height limitations.
Making matters worse, the bridge is on a heavily traveled conduit to Canada. Every day, 70,000 vehicles cross the bridge, making it even more amazing that no one was seriously injured. The bridge collapse had a significant impact on the flow of goods along the northwest corridor.
The collapse also illustrates all too well the unexpected dangers that motorists sometimes face.
If you have been injured or lost a loved one in a Yakima Valley tractor-trailer accident or other type of traffic collision that was someone else's fault, you could be entitled to compensation. The Yakima Valley personal injury attorneys at Mariano Morales Law can help you get through the legal process. Call (509) 853-2222 or by use our online contact form for your free initial consultation.
Sources: