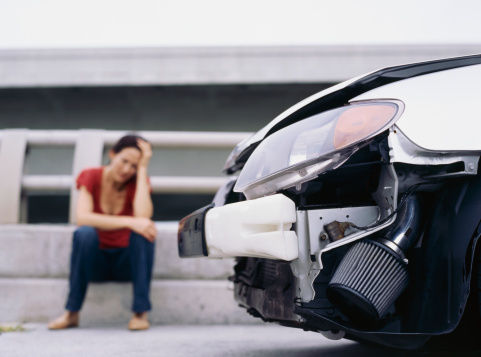 Two young men were seriously injured in a single vehicle accident recently in Kitsap County, Washington, according to the Port Orchard Independent.
Investigators said the 20-year-old driver and 19-year-old passenger were in a 1998 Honda Civic that was traveling at a high rate of speed when the wheels locked up, causing the car to begin a clockwise rotation. The vehicle struck two utility poles, causing one to snap. Both occupants of the vehicle had to be extricated by rescue workers. Law enforcement officers said they found evidence of alcohol consumption at the crash.
Washington State Single Vehicle Crashes
Single vehicle crashes represent more than half of all collisions on the roadways each year. A single vehicle accident can occur for a wide variety of reasons; however, speed is a factor in one of three collisions nationwide each year, according to the National Highway Traffic Safety Administration.
A driver who causes a single-vehicle collision may be held liable for injuries suffered by passengers. Injured passengers may be reluctant to pursue compensation if the negligent driver was a family member, co-worker or friend. While this is understandable, the bottom line is that a victim may have life-altering injuries that cause serious financial hardship. For this reason alone, it is imperative that you pursue your right to compensation if you are injured in a single-vehicle accident, even if the negligent driver is someone you know.
If you have been injured or lost a family member in a single vehicle accident in the Yakima Valley area, you could be entitled to compensation. Talk to the Yakima Valley single vehicle accident attorneys at Mariano Morales Law about protecting your legal rights. Contact the team today by calling (509) 853-2222 or by using our online contact form for your free initial consultation.