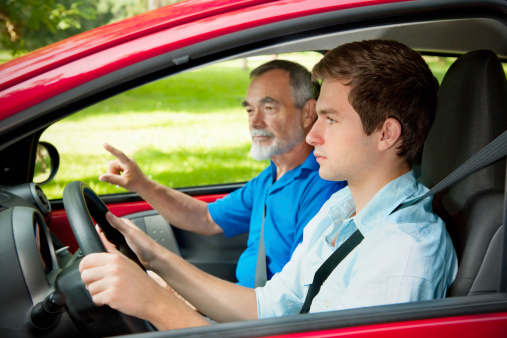 The 5 to Drive campaign encourages parents to discuss five critical driving practices with their children in an attempt to reduce accidents involving teenagers.
The campaign includes a checklist of five driving-related topics to discuss with their children:
No cell phone use or texting while driving
No extra passengers
No speeding
No alcohol
No driving or riding without a seat belt
The National Highway Traffic Safety Administration recently launched the campaign to focus more attention on making teenager safer drivers. Motor vehicles crashes are the leading cause of deaths for teens in the U.S. In the state of Washington, 44 youths age 16 to 20 died in crashes and 314 had serious injuries —the most of any age group, according to 2011 collision data.
If you are the parent of a teenage driver, you are likely aware of the risks teenagers face when they are driving or riding with another teen. You may not realize, however, how great the risks are.
According to the National Highway Traffic Safety Administration, 2,105 teenage drivers were involved in fatal crashes in 2011. Of the teenage drivers involved in those fatal crashes, 45 percent died.
For the parents and loved ones of teenage drivers, such statistics can be alarming.
More than half of all teenagers who were fatally injured in motor vehicle collisions in 2011 were not restrained at the time. Speeding was a factor in 35 percent of fatal crashes involving teen drivers. And 12 percent of teenage drivers in fatal collisions were distracted at the time.
One of the most deadly factors is the presence of teenage passengers with a teenage driver. A teenage driver is much more likely to engage in risky driving behavior when other teenagers are present in the vehicle. If your teenager has been injured in a crash as a result of another teen's dangerous driving, it's a good idea to talk to an experienced Yakima Valley car accident attorney about your legal options.
For additional information about the campaign and material to help you talk to your teenage driver, visit NHTSA's Parents Central.