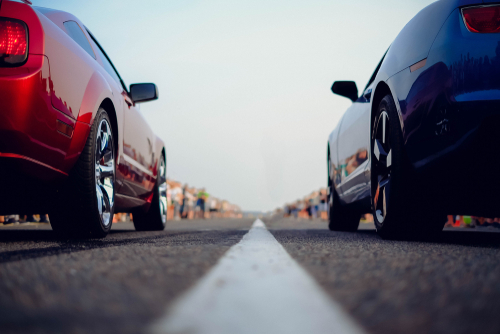 A woman and her 4-year-old son were hospitalized recently when their car was struck by a street racer in Nob Hill, according to news reports. Yakima Police said that two male drivers, ages 18 and 23, were racing when one of them struck the woman's vehicle. Police arrested and charged the two young men with vehicular assault, which carries up to a 10-year prison term and a fine of up to $20,000. According to police, both men were going at double the legal speed limit, and one has a history of racing and speeding violations.
In the last year, Yakima Police have responded to 23 reports of racing in the area; however, only one arrest was made as a result of the reports, KIMA-TV reported. Last May, a racing accident critically injured a 17-year- old Yakima area resident.
Yakima Police have additional speeding patrols planned for later this month in the hope of persuading motorists to slow down and drive at a speed that is appropriate for road conditions.
Speed-Related Accidents in Washington
According to the Washington State Department of Transportation, just over 200 people lost their lives in speed -related crashes in 2010, the most recent year for which statistics are available. About 800 other people were seriously injured in speed-related collisions that year. Males in the 21- to 25-year-old age group are most likely to be killed or seriously injured in a speed-related crash, followed closely by males in the 16- to 21-year-old age group. Not surprisingly, these are also the demographic groups most likely to engage in street racing. Although it may sound like harmless fun, street racing can cause fatal accidents and cause a driver to lose his or her freedom for many years to come.
If you have been injured in a Yakima Valley area car accident, or have lost a loved one as a result of one, you could be entitled to compensation for your injuries or loss. The Yakima Valley car accident attorneys at Mariano Morales Law can help you get through the legal process and make sure that the party responsible for your injuries or loss is held accountable. Contact the team today by calling (509) 853-2222 or by using our online contact form for your free initial consultation.