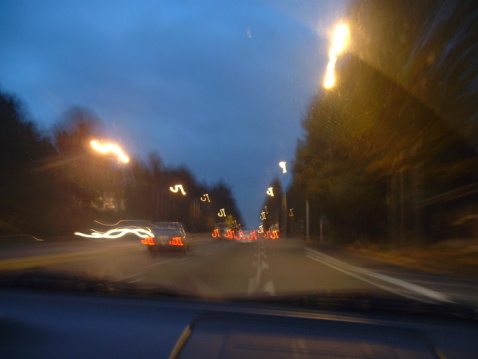 Investigators think drowsy drivers caused two recent motor vehicle collisions in Washington State:
A driver reportedly fell asleep behind the wheel around 5 a.m. on July 9 on Interstate 90, about a mile east of Cle Elum. Her Buick sedan drifted off the road and rolled over, injuring the driver and a passenger. The driver was charged with second-degree negligent driving.
The driver of a Ford Escape allegedly fell asleep behind the wheel on Interstate 5 just south of Northeast 99th Street around 6 a.m. on July 13. The vehicle veered off the road and struck a chain-link fence and then a cinder-block wall. The woman was taken to a hospital for treatment of her injuries and was under investigation for second-degree negligent driving and driving under the influence.
The Dangers of Drowsy Driving
Although many people know that driving while fatigued endangers everyone on the roadway, many people do so anyway. Drowsy driving happens under a variety of scenarios. A motorist may fail to get enough sleep the night before, become sleepy during a long trip or use alcohol or drugs that cause drowsiness.
Regardless of the circumstances, drowsy driving is far more dangerous than many people realize. Studies have shown that a driver who has been awake for 18 hours has an impairment level equal to a driver who has a blood alcohol concentration of 0.05. A driver who has been awake for 24 hours has an impairment level equal to a BAC of 0.10, high enough to be considered drunk under impaired driving laws.
If you have been injured or lost a loved one in a Yakima Valley area drowsy-driving crash, you could be entitled to compensation for your injuries or your loss. The Yakima Valley injury accident attorneys at Mariano Morales Law can help you through the legal process and make sure that the party responsible for your injuries or loss is held accountable. Contact the team today at (509) 853-2222 or use our online contact form for your free initial consultation.
Sources: