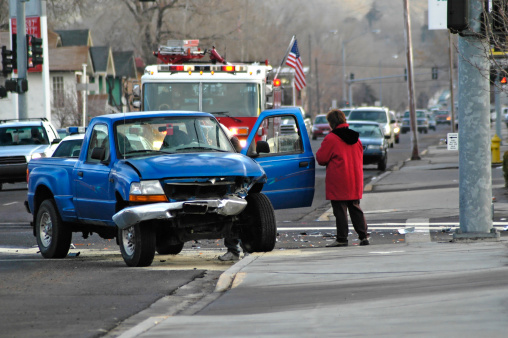 Days after Washington State Governor Jay Inslee signed a law that provides stiffer penalties for driving under the influence, a man was killed in a suspected DUI collision in Seattle. Although the new DUI laws have yet to take effect, the driver involved in the collision could face significant time in prison if convicted.
The man killed was riding in the bed of a pickup truck that crashed into a Honda CRV at an intersection. He was ejected when the pickup truck went into a rollover. The pickup driver was being held on $1 million bail on charges of suspicion of vehicular homicide.
According to news reports, the pickup driver has a history of alcohol-related traffic charges. At the time of the accident, he had a suspended license for unpaid tickets, including a violation of an ignition-interlock device restriction. A judge can order a driver convicted of DUI to install the device, which checks a driver's blood alcohol content before allowing a vehicle to start
The driver, a single father, reportedly admitted to police that he had been drinking the day of the crash. He reportedly told police he did not remember the accident or what led up to it.
If you have been injured or lost a loved one in a Yakima Valley area accident caused by drunk driving, you could be entitled to compensation. The Yakima Valley area drunk driving accident attorneys at Mariano Morales Law can help you get through the legal process and make sure that the party responsible for your injuries or loss is held accountable. Contact the team today at (509) 853-2222 or use our online contact form for your free initial consultation.
Sources: