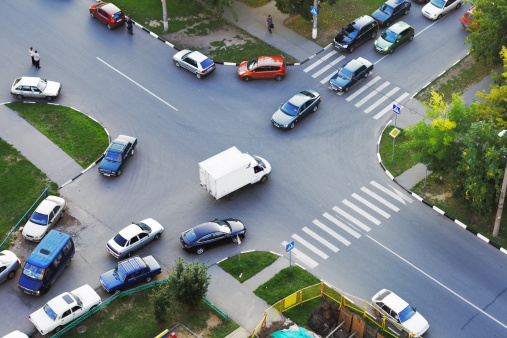 A family of four was killed over the Memorial Day weekend when their vehicle plunged down an embankment and into a flowing irrigation canal near George, Wash. According to a report in The Spokesman-Review, the family – a 35-year-old man, a 33-year old woman and children ages 9 and 4 -were in an SUV that collided with a car at an intersection neat the Gorge Amphitheater. The SUV then veered into a guardrail and down the embankment.
The SUV became submerged in the rapidly moving canal waters and was pulled about 100 yards downstream with the current. Both adults were pronounced dead at the scene while the children died at Quincy Valley Medical Center.
Washington State Intersection Accidents
Although we do not know the cause of the initial collision, we do know that intersection accidents are among the most common types of crashes in Washington State and across the nation. Unfortunately, not all drivers obey traffic devices. For example, a driver may speed up to "beat the light" or unintentionally fail to heed a red light.
According to a report by the National Highway Traffic Safety Administration, more than 44 percent of accidents at intersections result from inadequate observation on the part of drivers. Common reasons a driver may not be paying attention include:
Driving distracted
Driving while intoxicated
Driving while drowsy
Aggressive/reckless driving
A driver's failure to notice a stop light or stop sign may be considered negligence if it results in a collision. All drivers owe a duty of care to others on the roadway. This requires a driver to take all reasonable precautions to avoid an accident. Drivers who breach the duty of care may be held responsible for any resulting injuries.
If you have been injured or lost a family member in a Yakima Valley car crash, you could be entitled to compensation. The Yakima Valley personal injury attorneys at Mariano Morales Law can help you hold the at-fault driver accountable. Call (509) 853-2222 or use our online contact form for your free initial consultation.