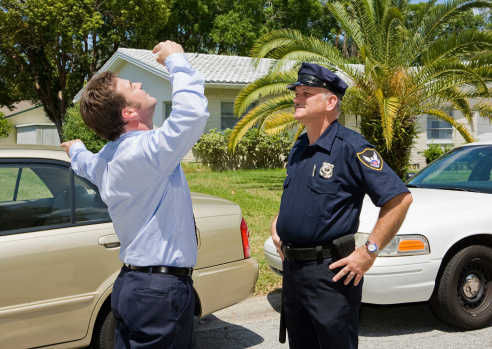 A suspected drunk driver slammed into a family of four who were out for a walk March 25 in Seattle, killing a retired couple who had just moved to the area to be closer to their new grandson. The child's mother and their 12-day-old grandson were hospitalized with critical injuries.
According to news reports, the family was crossing an intersection when they were struck by a 2012 Chevrolet Silverado. The driver of the truck, a 50-year-old Seattle resident, did not slow down or make any attempt to avoid the family, according to witnesses.
The driver was arrested and charged with vehicular homicide, vehicular assault and reckless driving. Police reports and court documents indicated that the driver had a suspended license, smelled of alcohol, failed all field sobriety tests, and registered a 0.22 on a preliminary blood-alcohol test, according to news reports.
The story, however, gets worse.
The Seattle Times cited court records showing that the driver had been arrested at least five times on charges of drinking and driving. In fact, he was arrested and charged with DUI twice within the past six months. His recent Seattle arrest for DUI occurred last Christmas Day when his blood-alcohol level registered a 0.32 — four times the legal limit— on according to documents in that case. In January, he pleaded guilty to drunk driving in Seattle; however, it was treated as a first-time offense because his previous conviction was more than seven years old. He was ordered to install an ignition interlock device to keep his vehicle from starting until his breath was checked to be sure it is alcohol-free. However, news outlets reported that the driver never installed the device.
If you have been injured or lost a loved one in a Yakima Valley area car accident caused by a drunk driver, you could be entitled to compensation. The Yakima Valley drunk driving accident attorneys at Mariano Morales Law can help to hold the driver who caused your injuries accountable. Contact the team today by calling (509) 853-2222 or by using our online contact form for your free initial consultation.
Sources:
http://www.ajc.com/ap/ap/crime/2-killed-2-badly-hurt-in-seattle-accident/nW4H5/
http://www.therepublic.com/view/story/3c438d695070427ea309458c5327c2d8/US-Seattle-Accident