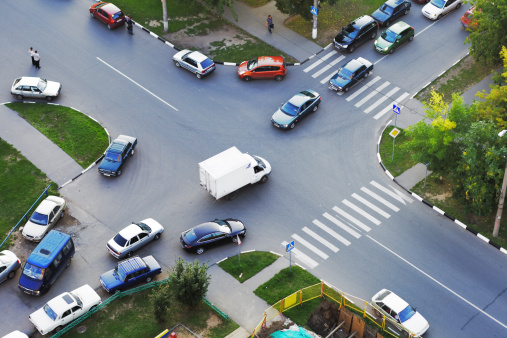 Law enforcement officials say that increased patrols over the past year have led to fewer accidents in Yakima County, KIMA-TV reports. Yakima County had almost 80 fewer collisions in 2013 than in 2012. Even more important, the number of fatal accidents also decreased during 2013, according to law enforcement officials.
Sheriff's deputies targeted areas such as the intersection of Ahtanum and 64th Street where local residents say motorists routinely hit speeds of 70 to 95 miles an hour. Larry Rowe, who lives right by the intersection, told KIMA-TV that accidents are caused by "people pulling out in front, and, no, they're just not fender benders, they're some nice mess-ups."
Officers also targeted North Wenas, Ahtanum, Fort and Longmire, all of which are notoriously dangerous. Law enforcement officers blame a combination of speeding and distracted driving for the collisions that have plagued these locations.
Speed and distracted driving are two of the most common factors in motor vehicle collisions across the country. Yakima County is no exception.
According to the National Highway Traffic Safety Administration, speed is a contributing factor in almost one out of every three motor vehicle collisions each year. Figures compiled by the Washington Traffic Safety Commission, indicate that in 2010, almost 200 people were fatally injured and 685 others were seriously injured in speed-related accidents.
Speed-related collisions are not limited to situations in which a driver is exceeding the posted speed limit. A driver who is going under the posted speed limit but faster than road or traffic conditions warrant also is dangerous to others on the roadway.
The statistics for distracted driving are just as startling. Nationally, distracted driving collisions killed 3,328 people and injured 421,000 in 2012. Although distracted driving has always been a contributing factor in collisions, greater use of handheld electronic devices has dramatically increased the number of collisions attributable to distracted driving. In fact, at any given moment of the day or night, 660,000 people across the country are using a handheld electronic device, such as a cellphone, while driving a vehicle.
Although many states, including Washington State, have banned texting while driving, motorists continue to send and receive text messages while driving. Though younger drivers are more likely to text, 10 percent of older drivers also admit to having extended conversations over text messages while driving.
Clearly, a driver who combines distracted driving with speeding creates a significantly heightened risk of injury to others. Increased patrols in known problem areas is certainly helpful. However, motorists need to recognize the dangers of speeding and distracted driving if we are to continue to bring down the number of accidents and injuries in Yakima County.