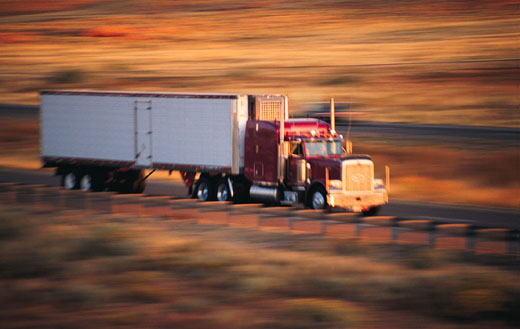 We depend on tractor-trailers to transport everything from toilet paper to homes, but these behemoths of the highways also make us wary. And for good reason.
Recently, a logging truck rolled over as it was entering Interstate 405 in Kirkland, Washington, spilling part of its load. News reports, citing the Washington State Patrol, said the logs shifted, causing the truck to roll over onto the driver's side.
Two logs fell from the truck into two traffic lanes. Another vehicle collided with one of the logs. That driver and the truck driver were taken to a hospital, though their injuries did not appear serious. Authorities are investigating to determine whether the logs were properly secured at the time of the accident.
Tractor-Trailer Collisions
Tractor-trailers and other large trucks represent about 4 percent of all registered vehicles on the nation's roadways, yet they are involved in approximately 8 percent of all collisions. According to the Washington Traffic Safety Commission, semi-trucks and other commercial trucks were involved in 7.7 percent of all fatal crashes between 2006 and 2010.
Improperly secured loads are a common cause of tractor-trailer collisions. Semi-trucks that carry loads of logs are referred to as "flat-beds." These loads are not contained within the box of a semi-truck. Instead, the load sits on the flat-bed and is transported without the benefit of walls to contain the load. Properly securing the load, therefore, is critical.
The Federal Motor Carrier Safety Administration sets rules and regulations for securing open loads on flat-bed trucks. However, employers sometimes ignore those rules in an attempt to save money or a driver may simply fail to follow proper procedure. Either way, an improperly secured load can lead to serious, even fatal injuries.
If you have been injured or lost a loved one in a Yakima Valley area tractor-trailer accident, you could be entitled to compensation. The Yakima Valley truck accident attorneys at Mariano Morales Law can help you get through the legal process and make sure that the party responsible for your injuries or loss is held accountable. Contact the team today at (509) 853-2222 or use our online contact form for your free initial consultation.
Source: