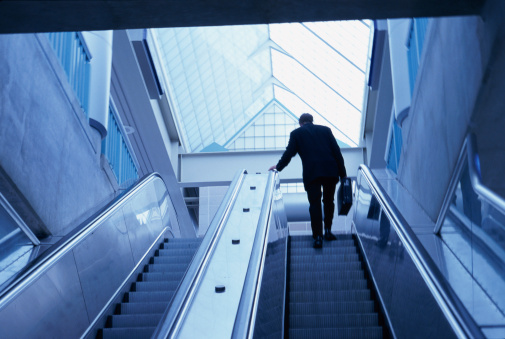 A 42-year-old Renton man was strangled recently after he fell and his clothes became entangled in a King County Metro escalator in downtown Seattle. The escalator had several safety code violations, according to the Seattle Times.
A video camera recorded images of the man staggering and then leaning on the escalator wall just before he fell as he was about three-quarters of the way down the escalator. At the bottom of the escalator, the back of his shirt became caught. The man tried to sit up but was pulled down onto his back. A passerby saw the trapped man and pushed the manual stop bottom on the escalator, called 911, and performed CPR; however, neither the passerby nor medics were able to revive him.
Labor and Industry records indicate that the escalator had several safety-code violations, the newspaper reported. Among the fixes needed were replacements for all broken comb teeth and repairs to a stop-switch cover buzzer. An investigation was expected to determine whether the code violations contributed to the death.
The survivors of a person who is fatally injured on someone else's property may be entitled to compensation through a premises liability lawsuit. When the property owner is a governmental entity, as was the case in the escalator fatality, special procedural rules require the victim to give notice of his or her injuries very early on in the legal process. Failing to abide by these rules may result in a victim losing the right to compensation altogether. For this reason, an injured person or surviving family members should consult a personal injury attorney as soon as possible to protect their rights.
If you have been injured in a Washington State premises liability accident, or have lost a loved one as a result of one, you could be entitled to compensation for your injuries or your loss. The Yakima Valley personal injury attorneys at Mariano Morales Law can help make sure that the party responsible for your injuries or loss is held accountable. Contact the team today by calling (509) 853-2222 or by using our online contact form for your free initial consultation.