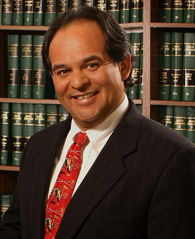 Yakima Valley attorney Mariano Morales is honored to have been voted "Best Attorney" in the Yakima Valley by readers of the Yakima Business Times. The Yakima Business Times will feature a write-up on the award in their September 7th and September 21st issues.
The Yakima Valley Business Times is a local newspaper that is published every other Friday and distributed to local residents and businesses. With a readership estimated at 20,000, the publication reaches a significant portion of the Yakima Valley residents and business owners each month. Each summer, the newspaper sponsors a "Best of the Valley" reader poll that offers readers the opportunity to vote for Yakima's best in 80 different categories. The award recipients are then announced in the fall. This year, the Yakima Business Times received several hundred more reader responses than last year. Local attorney Mariano Morales of The Mariano Morales Law took home the honor of receiving the "Best Lawyer" award.
As a resident of the Yakima Valley since early childhood, Mariano Morales represents a true American success story. The son of migrant farm workers, Mariano remembers how difficult it was to be a young child starting school in the Yakima Valley when he could not even speak English. At the time, bilingual education requirements were not mandatory. Mariano would not be discouraged though. In fact, the adversity made him only more determined to make a success of his life. Not only did he learn English and succeed in school as a young child, but he went on to receive his college degree in forest management from Washington State University in 1982. While in college, Mariano worked for the U.S. Forest Service on many of the elite firefighting crews protecting the nation's forests. His growing interest in resource policy led him to obtain an entry-level position with the Society of American Foresters (SAF) national office located in Washington, D.C. While working for the SAF, Mariano also completed post-graduate classes in political science at George Washington University and completed his law degree at Catholic University's Columbus School of Law.
Mariano eventually returned to Washington State and accepted a position with a corporate law firm in Spokane; however, his heart was back in Yakima. A job as a prosecutor in Yakima opened up, and Mariano took it to get him back to his roots and provide him with valuable courtroom experience. He then went on to become a litigator in a personal injury firm before striking out on his own in 1994. Along with the desire to be near his family and the sheer beauty of the area, one thing that drove Mariano to return to the Yakima Valley was the desire to be a role model to other Hispanics in the area. Although the Hispanic population was already growing in the area when he left for Washington, D.C., there were no Hispanic lawyers. His success has shown other Hispanics in the Yakima Valley that perseverance and determination are all you need to achieve your dreams.
The Mariano Morales Law is dedicated to helping victims who have been injured through someone else's negligence. The firm chose to focus solely on injury law cases so that they could develop the skills and experience to become the best at what they do. As a "Best Lawyer" award recipient in six of the last nine years and a "One of the Best" recipient in the other three years, Mariano has clearly accomplished those goals.
The attorneys and staff at The Mariano Morales Law would like to express their sincere appreciation for the honor of being named "Best Lawyer" again this year by the residents and business owners of the Yakima Valley. It has been an honor and a privilege to serve many of you over the past 18 years, and we look forward to doing so for many more years to come. "The practice of law is not a career; it's a way of life. In my case it allows me to fight for ideals and values that are a part of me — fairness, truth and justice."
If you have been injured in a Yakima Valley accident and would like to find out what legal options you may have, please feel free to contact The Mariano Morales Law. The team can be reached by calling (509) 853-2222 or by using our online contact form for your free initial consultation.