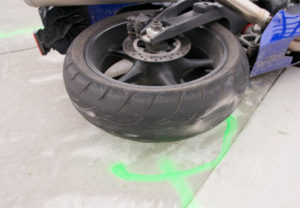 A recent series of fatal motorcycle wrecks in the State of Washington serves as a sad reminder of the need for both motorcyclists and drivers of other vehicles to remain mindful of safety. In the last week of September, four people lost their lives as a result of motorcycle accidents in the state:
On Sept. 25, a motorcyclist was killed in a crash on the Alaskan Way viaduct in King County. The motorcyclist was ejected from the bike and onto First Avenue South below.
On Sept. 26, a motor scooter driver was fatally injured when he struck a guardrail on the Alaskan Way viaduct.
On Sept. 27, a Kennewick man died when he collided with a tractor-trailer on U.S. 97 south of Goldendale. According to the Washington State Patrol, the motorcyclist was going at a high rate of speed and was unable to navigate a curve.
On Sept. 28, A Bothell man died when he lost control of his motorcycle on Interstate 5 in Federal Way on Sept. 28.
Fall brings out many motorcyclists who are taking advantage of the opportunity to ride before cold weather arrives.
According to the Washington Traffic Safety Commission, motorcycle collisions killed 70 people in 2009 and 69 in 2010 in Washington State. Of motorcyclist deaths that occurred during 2006-2010, 45 percent involved single-vehicle collisions.
If you have been injured or lost a loved one in a Yakima Valley area motorcycle accident, you could be entitled to compensation for your injuries or your loss. The Yakima Valley injury accident attorneys at Mariano Morales Law can help you get through the legal process and make sure that the party responsible for your injuries or loss is held accountable. Contact the team today by calling (509) 853-2222 or by using our online contact form for your free initial consultation.
Sources: