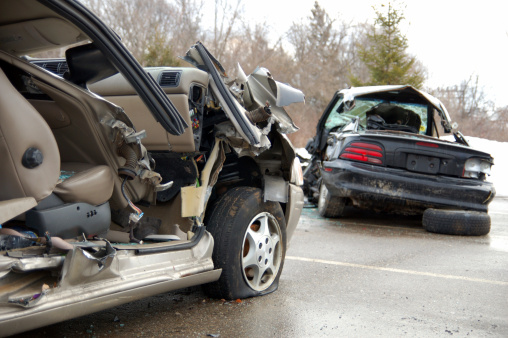 A pickup truck driver was killed recently when his truck rolled over on Highway 101 near Sequim, Washington, as he tried to avoid two other vehicles that had just been in an accident. KOMO News reported that the driver died instantly. The earlier accident involved a car that had slowed for a turn and was rear-ended by another pickup truck.
The recent collision illustrates all too well how many multi-vehicle crashes happen. Often, an initial collision creates a danger to other vehicles that may not have time to take evasive action or may run off the road.
Rear-end collisions are the most common way for a chain reaction accident to begin. In fact, in the State of Washington, rear-end collisions account for 30 percent of all accidents. Chain reaction accidents are particularly common in heavy traffic where vehicles tend to travel at high speed in close proximity to each other.
Tips to Avoid Chain Reaction Crashes
Although sometimes you cannot avoid becoming involved in a multi-vehicle accident, you can take steps to minimize the chances:
Always maintain distance between your vehicle and the vehicle in front of you. Allow one second for every ten miles per hour you are traveling. So at 60 mph, you want six seconds of distance between you and the vehicle in front of you. Be sure to extend that distance if weather or road conditions warrant.
Watch your rear-view mirror. Periodically check to be sure that the vehicle behind you is maintaining a safe distance. If the vehicle is tailgating, slow down to encourage it to pass or pull off the road and re-enter when it is safe.
Always use your turn signals when turning and be sure to engage them well ahead of time.
Tap your brakes if you foresee the need to make a sudden stop. This often alerts a driver behind you better than applying continuous pressure to your brakes.
If you have been injured or lost a loved one in a Yakima Valley area multi-vehicle crash, you may be entitled to compensation. The Yakima Valley accident attorneys at Mariano Morales Law can help you get through the legal process. Contact the team today by calling (509) 853-2222 or by using our online contact form for your free initial consultation.