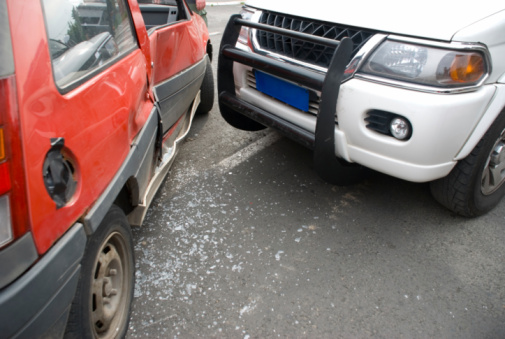 A recent crash that injured five people near George, Wash., combined two of the most common Washington State accident scenarios: It was a chain reaction and intersection accident. The Wenatchee World reported that a car turned left without yielding to oncoming traffic and was struck by a car coming in the opposite direction. The first car spun into a third car that was stopped at the intersection.
Washington State Accidents
Statistics compiled by the National Highway Transportation Safety Administration tell us that almost 40 percent of all collisions throughout the United States occur at intersections. By design, intersections are where vehicles traveling in opposite directions meet. Not all motorists, however, obey traffic signals and signs at intersections.
Almost half of all intersection accidents are caused by inadequate observation on the part of drivers. According to the Washington State Patrol, that was the case in the recent George collision. Motorists approaching an intersection may try to beat the light, may be distracted and fail to stop, or may mistakenly think they have the right of way. The result can be tragic multi-vehicle accident.
If you have been injured or lost a loved one in a Yakima Valley area multi-vehicle accident or intersection accident, you could be entitled to compensation for your injuries or your loss.
The Yakima Valley car crash and injury attorneys at Mariano Morales Law can help you get through the legal process and hold the at-fault driver accountable. Contact the team today by calling (509) 853-2222 or by using our online contact form for your free initial consultation.