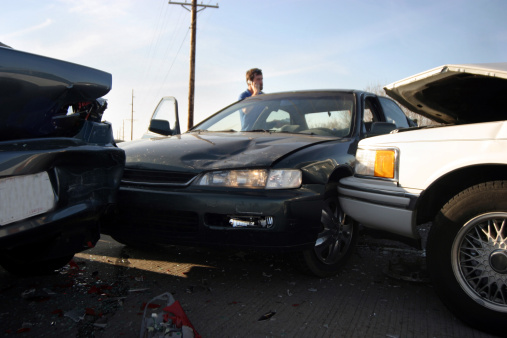 One man was killed April 9 in a three-vehicle accident on Route 243 near Mattawa, Wash., that also injured five others, according to news reports. The 63-year-olc man was riding in a car that slowed because of traffic ahead and was rear-ended by another vehicle. The impact sent the car into oncoming traffic, where it was struck again.
Accidents in which three or more vehicles are involved occur much more often than many people realize. Often referred to as chain-reaction accidents, they frequently occur at intersections or on busy interstates and highways. Many multi-vehicle collisions begin when a vehicle slows down and is struck by another a vehicle that is following too closely or whose driver is distracted.
It can be difficult to determine which driver (or drivers) is at fault in a multi-vehicle accident. Sometimes a mistake by one driver starts a multi-vehicle collision while errors by other drivers contribute to it. In that case, negligence may be shared among the drivers.
If you have been injured, this can lead to confusion and delays with regard to compensation. An experienced Washington State multi-vehicle accident attorney can help determine who is at fault and work on your behalf to obtain compensation. Regardless of how many drivers are negligent, you may be entitled to recover damages for your injuries and expenses.
The Yakima Valley car accident lawyers at Mariano Morales Law can help you get through the legal process and make sure that those responsible for your injuries or loss is held accountable. Call (509) 853-2222 or use our online contact form for your free initial consultation.