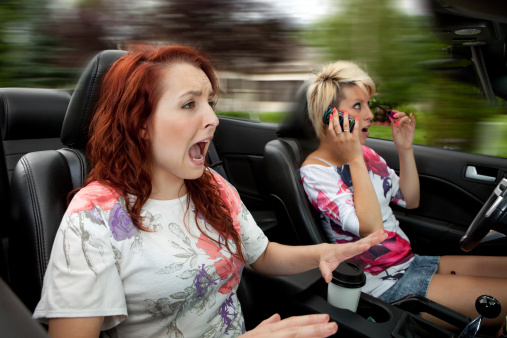 Distracted driving has long been a cause of accidents. In recent years, though, the use of mobile phones and navigation devices has caused the number of distracted-driving accidents to rise significantly.
The National Safety Council urges drivers to:
Stop using cellphones while driving.
Understand the dangers of the cognitive distraction to the brain.
Inform people who call you while driving that you would be happy to continue the conversation after they have reached their destination.
Tell others about the dangers of using a cellphone while driving.
Younger drivers may be more likely than older drivers to be involved in a distracted-driving collision. The National Highway Traffic Safety Administration reports that in one recent year, 11 percent of drivers under age 20 who were involved in a fatal crash were distracted at the time. Teenagers themselves recognize the risks. In a recent poll, 40 percent of teenagers admitted that they had been in a vehicle with a driver who was using a cellphone in a way that put everyone in the vehicle at risk. Recognizing the danger, however, and doing something about it are two different things.
Drivers of all ages tend to underestimate the dangers associated with distracted driving. A driver using any type of handheld device is four times more likely to be involved in a collision. Texting while driving raises the crash risk to 23 times that of the non-texting driver. While cellphones are at the top of the list of causes of distracted driving, they are not the only culprits. Activities such as eating, grooming, talking to other passengers and tending to a child or pet are also distractions behind the wheel.
The National Safety Council offers links to resources and information about the dangers of driving while distracted. In addition, the council urges drivers to take an online pledge to refrain from using cellphones and help reduce distracted-driving accidents.
If you have been injured or lost a loved one in a distracted-driving car accident in the Yakima Valley area, you could be entitled to compensation. The Yakima Valley injury and accident attorneys at Mariano Morales Law can help make sure that the party responsible for your injuries or loss is held accountable. Contact the team today at (509) 853-2222 or use our online contact form for your free initial consultation.
Sources:
National Safety Council
Chicago Tribune