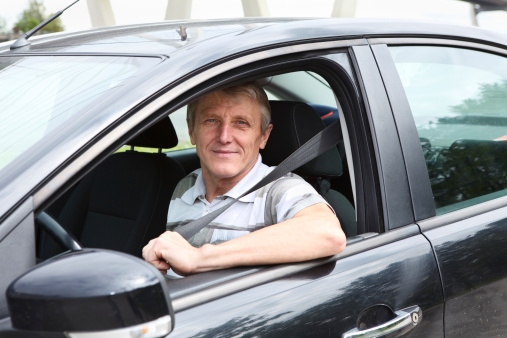 The life expectancy of the average American has almost doubled since the turn of the 20th century. In just the last 10 years the number of adults age 65 and older has increased by 20 percent in the U.S.
Not surprisingly, the number of licensed drivers age 65 or older increased by 21 percent during the same time span. As a result, there were 35 million licensed older drivers across the United States in 2012. By 2050, older individuals will outnumber their younger counterparts (those under the age of 21) for the first time in history.
Older drivers cherish the independence of being able to get in the car and drive themselves. With so many older drivers, it is imperative to keep them, and those who share the roads with them, safe.
The National Highway Transportation Safety Administration recently announced a five-year plan to improve the safety of older drivers and passengers.
The plan, announced in early December, is intended to serve as a road map for senior drivers and their passengers. The plan will help states address the mobility needs of older drivers, who represent a growing population on the nation's roads.
In 2012, motor vehicle crashes killed 5,560 people over the age of 65 and injured 214,000 others, according to the National Highway Traffic Safety Administration, which analyzes data regarding motor vehicle crashes throughout the United States. That was a 3 percent increase in fatalities and a 16 percent increase in injuries from 2011.
Furthermore, federal traffic accident statistics point to a greater risk of fatal or serious injuries for older adults than their younger counterparts even in relatively low-severity crashes.
The five-year plan will focus on:
Vehicle Safety: NHTSA is looking into the use of new crash avoidance technologies. The agency is also considering upgrades to its New Car Assessment Program, including a new "Silver" rating system for older occupants.
Improved Data Collection: NHTSA plans to continue studying data relating to older drivers as well as conduct further studies aimed at better understanding the effects of age-related medical conditions, including dementia.
Driver Behavior: NHTSA plans to continue its efforts to educate the public and has announced guidelines to help keep older drivers safe and mobile. The guidelines in their entirety can be accessed from NHTSA's website.
The NHTSA website also includes links to additional information, statistics, and safety tips relating to older drivers as well as a link to the complete five-year plan.