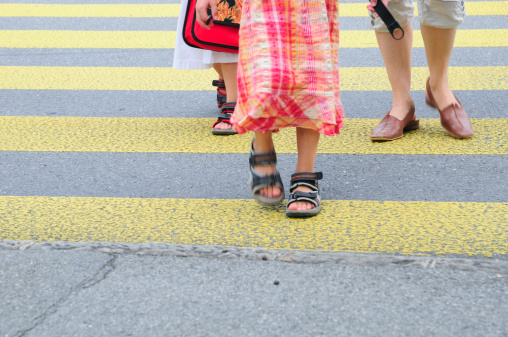 Pedestrian accidents are on the rise across the United States, including the State of Washington. Nationally, a pedestrian is injured every eight minutes and a pedestrian is killed every two hours, on average. In 2011, 64 pedestrians died in traffic accidents in Washington State.
A 20-year-old Yakima resident was hospitalized recently with serious injuries after a hit-and-run pedestrian collision. The man was apparently walking eastbound in the 1800 block of Gordon Road on the night of July 4 when a 1990 Honda Accord struck him. The driver of the Accord failed to stop at the scene. Authorities found the vehicle abandoned a few blocks away.
A police sergeant said the man was intoxicated and wearing dark clothing at the time, the Yakima Herald reported. He suffered a fractured right leg as well as internal injuries and head trauma.
Washington State Accidents
Failing to stop at the scene of an injury accident is a serious offense in the State of Washington. If the driver of the Honda Accord is located, charges may be filed. Unfortunately, however, the pedestrian may have taken a risk by wearing dark clothing at night and by walking while intoxicated. Statistics released by the Centers for Disease Control and Prevention indicate that alcohol is a contributing factor in almost half of all pedestrian fatalities.
Witnesses reported that Honda Accord was speeding at the time of the collision. Nationally, speed is a factor in approximately one in three collisions. In the State of Washington, 175 people lost their lives in 2010 as a result of speed-related crashes.
If you have been injured in a Yakima Valley collision, or have lost a loved one as a result of one, you could be entitled to compensation for your injuries or your loss. The Yakima Valley pedestrian accident attorneys at Mariano Morales Law can help you get through the legal process and make sure that the party responsible for your injuries or loss is held accountable. Contact the team today by calling (509) 853-2222 or by using our online contact form for your free initial consultation.