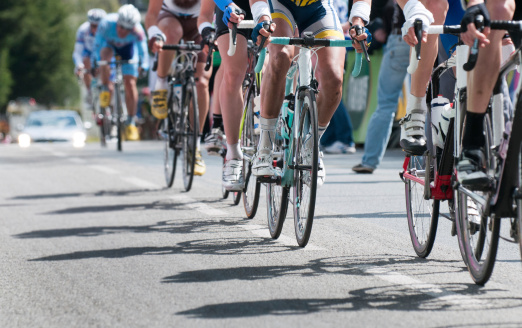 If you are an avid cyclist, or even a novice, you likely know about the annual Seattle to Portland Bicycle Classic. The 200-mile event, which took place recently, is touted as the largest multi-day cycling event in the Northwest and typically attracts upward of 10,000 cyclists each year.
Unless you participate in the classic, or a similar event elsewhere, you may never find yourself riding in a pack of 10, 20, or even 50 cyclists. However, safety lessons from such events apply whenever you cycle with a partner or group of friends:
No headphones – They may keep you motivated or help pass the time, but they limit your ability to hear vehicles behind you and other cyclists' announcements.
Use hand signals – Know the hand signals and use them.
Use verbal signals – Don't rely only on hand signals. Verbally announce when you are passing, stopping, or approaching a road danger.
Know the rules and the laws – The Washington State Department of Transportation website summarizes the Washington State bicycle laws for you.
Stay on the left – Go to the left of the person in front of you if your bikes must overlap or if you must pass them.
Pat attention – Driving distracted is a common cause of bicycle accidents and fatalities.
Compared with other states, the State of Washington is relatively safe for cyclists. According to the National Highway Traffic Safety Administration, Washington State typically ranks in the top half of the states with regard to bicycle safety.
Nationwide, traffic accidents kill an average of 700 cyclists and injure 40,000 each year. To put those numbers in perspective, bicyclists represent just 1 percent of all trips made in the U.S. each year, yet they represent 2 percent of the fatalities. Furthermore, most experts believe that the number of cyclists injured each year is underreported. .
If you have been hurt in a Yakima area bicycle accident, or have lost a loved one as a result of one, you could be entitled to compensation for your injuries or your loss. The Yakima Valley bicycle injury attorneys at Mariano Morales Law can help you get through the legal process and make sure that the party responsible for your injuries or loss is held accountable. Call (509) 853-2222 or use our online contact form for your free initial consultation.
Source: