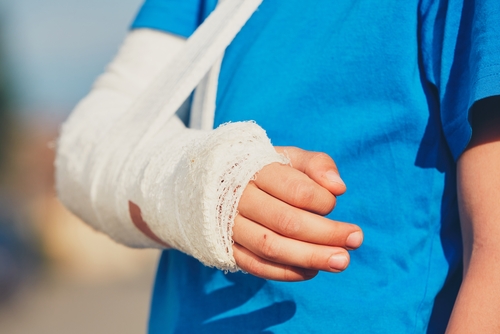 The Toppenish School District will be paying $6.9 million to the family of a child who was severely and permanently injured when she fell through bleachers in 2007. The record settlement was reached in October after a 10-hour mediation session and was approved by the Yakima County Superior Court in January.
The child – an infant at the time – fell through a 7.5-inch gap in the bleachers at a soccer game and plummeted head first to the concrete floor 13 feet below. Her caregiver was strapping the child into her carrier when the carrier fell and she fell out.
The child was hospitalized for nearly a month, undergoing numerous surgeries and incurring hospital bills totaling $566,000. Sadly, the fall left her permanently disabled. She has no functional use of her left arm and leg, no control over bladder and bowel functions and will likely never be able to walk. She will require around-the-clock care for the remainder of her life.
David Andrews, the Toppenish district's business manager, called the child's fall an "extremely unfortunate accident." However, her parents maintained that the tragedy could have been avoided if the gap in the bleachers had been smaller. Recent code changes supported their position.
Although the bleachers complied with code requirements when they were installed in the 1960s, regulations change. International standards that were established in 2003 called for bleachers to have gaps no larger than four inches – a full 3.5 inches smaller than the bleachers in Toppenish. Though the school district referred to the international standard as an "obscure international law," it was incorporated into Washington State law in 2004 and adopted by the City of Toppenish that same year. Nothing was done, however, to change the existing bleachers throughout the city until recently – a full six years after the accident.
In a personal injury accident case, the plaintiff – or injured party – must prove that the defendant's negligence caused or contributed to the plaintiff's injuries. In the Toppenish case, the code violation was not, in and of itself, definitive proof of negligence. However, anytime a plaintiff can introduce proof that a defendant violated a law or a safety standard it may be compelling evidence of negligence. In fact, one reason the bleacher case likely settled was that the Superior Court recently ruled that evidence of the code violation would be admissible at trial if the parties had not reached a settlement.
Source: Yakima Herald-Republic