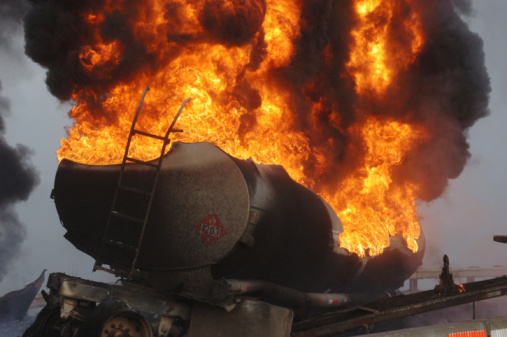 Commuters who travel on Interstate 5 in Seattle are accustomed to traffic jams. However, a tractor-trailer accident caused more than the usual traffic annoyance recently. According to the Seattle Times, the rig jack-knifed in the early morning of May 29, causing all four southbound lanes to close for hours. The Washington State Patrol told the newspaper that the driver lost control of the truck on wet pavement before the vehicle slid into an abutment and caught fire.
The driver was charged with driving too fast to avoid a collision. Thankfully, the single-vehicle crash did not cause a chain-reaction accident. Moreover, the driver of the tractor-trailer was not injured.
Washington State Tractor-Trailer Accidents
As a nation, America continues to depend on large trucks to move goods and merchandise. But all motorists should be aware of the dangers they present on the roadways. Large trucks are responsible for numerous injuries and deaths every year throughout the State of Washington. According to the National Highway Traffic Safety Administration, large trucks caused 32 deaths in Washington State during 2011. Many other people were injured in semi-truck accidents that year as well.
Speeding is a common cause of all accidents in Washington State. Drivers must realize that the posted speed limit is the maximum speed under ideal driving conditions. When a roadway is wet, as was the case in the recent truck crash, drivers need to slow down to avoid collisions.
If you have been injured in a Yakima Valley area tractor-trailer crash or have lost a loved one as a result of one, you could be entitled to compensation for your injuries or your loss. The Yakima Valley truck accident attorneys at Mariano Morales Law can help you protect your legal rights. Contact the team today by calling (509) 853-2222 or by using our online contact form for your free initial consultation.