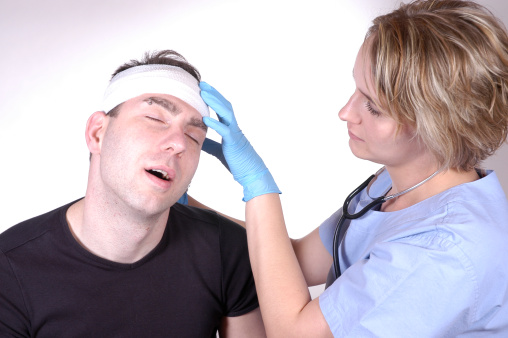 A 33-year-old man working on a fishing boat in ANB Harbor recently suffered a potentially life-threatening brain injury, when he lost his footing, stumbled backward and hit his head, the Daily Sitka Sentinel reports.
At first the man did not believe he was seriously injured and continued working until it was time to break for lunch. At that time, he went to his parents' house where his mother gave him an icepack and an over-the-counter headache pill. Not long after though, he collapsed and lost consciousness. His mother called 911 and emergency workers took him to Sitka Community Hospital. Doctors diagnosed the man has having suffered a subdural hematoma, a brain injury causing internal bleeding. After being airlifted to a Seattle hospital that afternoon, the man began the road back to recovery.
All too often, a victim of traumatic brain injury, or TBI, does not even realize the seriousness of the injury. Because these potentially life-threatening injuries can cause so many different types of symptoms, it is crucial that any head injury be treated as though it is a TBI. This means going to a hospital immediately and getting a thorough exam by a physician. Only after a doctor gives you a clean bill of health should you assume that even a small bump on the head is not a serious head injury.
If you have suffered a head injury in a Yakima Valley area accident, you could be entitled to compensation. The Yakima Valley traumatic brain injuries attorneys at Mariano Morales Law can help you get through the legal process and make sure that the party responsible for your injuries is held accountable. Contact the team today by calling (509) 853-2222 or by using our online contact form for your free initial consultation.