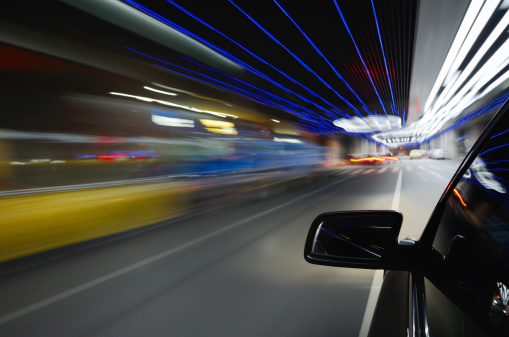 One young man landed in the hospital and another in jail recently after a drag race resulted in a serious crash on Highway 509 in South Seattle. According to KOMO, the Washington State Patrol said a 2003 Nissan 350 and a 2000 Daewoo Nubira were traveling at a high rate of speed when the Nissan's driver lost control of his vehicle. The Daewoo then collided with the Nissan, causing the Nissan to roll over.
The 21-year-old driver of the Nissan was seriously injured and was transported to Harborview Medical Center. The 22-year-old driver of the Daewoo was arrested on investigation of vehicular assault and driving under the Influence.
Speed and alcohol are among most deadly contributing factors in motor vehicle collisions. Figures compiled by the Washington Traffic Safety Commission illustrate that each of these factors on its own can be deadly. In 2010, 175 people across the State of Washington lost their lives in speed-related collisions. That same year, 230 people were fatally injured in impaired-driving crashes in Washington State.
By far, males ages 21-25 are the most likely to be killed in a speed-related or impaired-driving crash. In the five-year span of 2006 through 2010, 193 men ages 21-25 were fatally injured in speed-related crashes out of 1,078 deaths, meaning that almost one in every five deaths was a male in that age group. Male drivers ages 21-25 accounted for 220 of 1,323 impaired-driving deaths during the period.
Though it may seem obvious that driving, alcohol and speed are a potentially lethal combination, young drivers are often lured by the thrill and challenge of a race. All too often, alcohol simply elevates the propensity of the young to feel that they are invincible.
If you have been injured in a Yakima Valley area drunk-driving accident or have lost a loved one as a result of one, you could be entitled to compensation for your injuries or your loss. The Yakima Valley Yakima Valley injury attorneys at Mariano Morales Law can help you get through the legal process and make sure that the party responsible for your injuries or loss is held accountable. Contact the team today by calling (509) 853-2222 or by using our online contact form for your free initial consultation.