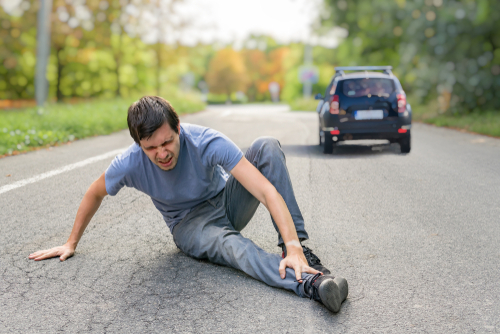 A 16-year-old girl was seriously injured March 14 when she was struck by a hit-and-run driver as she walked across West Stewart Avenue in Puyallup, Washington.
Authorities were able to view a video of the collision thanks to video surveillance from the nearby Golden Rule Grocery, according to a news report. The teenager was apparently shopping in the store just prior to the accident. The video showed a large, white SUV strike the girl and flee the scene. The Puyallup Police Department was continuing the search for the driver.
Washington State Pedestrian Accidents
According to the AAA Foundation for traffic safety, approximately 11 percent of all crashes nationwide are the result of hit-and-run drivers. Unfortunately, statistics indicate that hit-and-run accidents are on the increase. The National Highway Traffic Safety Administration reported that hit-and-run accidents involving pedestrians throughout the country increased by 20 percent between 2000 and 2005.
In the State of Washington, pedestrians accounted for 12.1 percent of all traffic-related fatalities in 2011, according to data compiled by the Washington Traffic Safety Commission.
The law in the State of Washington is very clear when it comes to motor vehicles sharing the roadway with pedestrians. It states: "The driver of a vehicle shall yield the right-of-way to any pedestrian or bicycle on a sidewalk. The rider of a bicycle shall yield the right-of-way to a pedestrian on a sidewalk or crosswalk."
Furthermore, the law states:
The operator of an approaching vehicle shall stop and remain stopped to allow a pedestrian or bicycle to cross the roadway within an unmarked or marked crosswalk when the pedestrian or bicycle is upon or within one lane of the half of the roadway upon which the vehicle is traveling or onto which it is turning. For purposes of this section "half of the roadway" means all traffic lanes carrying traffic in one direction of travel, and includes the entire width of a one-way roadway.
No pedestrian or bicycle shall suddenly leave a curb or other place of safety and walk, run, or otherwise move into the path of a vehicle which is so close that it is impossible for the driver to stop.
Subsection (1) of this section does not apply under the conditions stated in RCW 46.61.240(2).
Whenever any vehicle is stopped at a marked crosswalk or at any unmarked crosswalk at an intersection to permit a pedestrian or bicycle to cross the roadway, the driver of any other vehicle approaching from the rear shall not overtake and pass such stopped vehicle.
If you have been injured or lost a family member in a car or pedestrian accident in the Yakima Valley area, you could be entitled to compensation. The Yakima Valley accident and injury attorneys at Mariano Morales Law can help. Call (509) 853-2222 or use our online contact form for your free initial consultation.