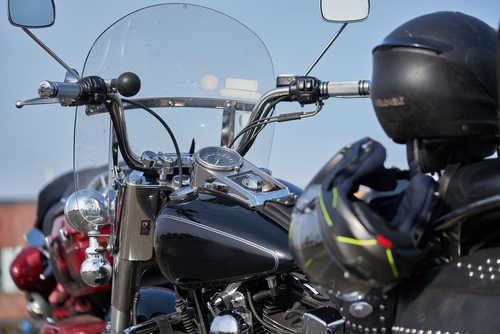 Although it may not seem like it, spring is just around the corner in Washington State. For motorcycle enthusiasts, this means it is time to get the bike out and prepare to ride again. This also means that other drivers need to watch for motorcycle riders who are sharing the roadways with them.
Three out of every four motorcycle accidents involving other vehicles are caused, in whole or in part, by the driver of another vehicle not seeing the motorcyclist. Motorcyclists also suffer a disproportionate number of fatal injuries in crashes, largely because a motorcycle offers virtually no protection in an accident. According to the National Transportation Safety Administration, 72 people lost their lives in motorcycle crashes throughout the State of Washington in 2011. Motorcycle accidents are also more likely to be alcohol related than any other type of single-vehicle accident.
Anyone who rides a motorcycle should know how dangerous it can be; however, the sheer enjoyment of the ride makes the risks worthwhile for many riders. There are some things that you can do, though, to minimize the risks of riding a motorcycle.
Take a refresher course –Even veteran riders can benefit from a refresher course, particularly when it has been months since you last rode. The Washington State Department of Licensing provides a list of approved motorcycle training schools throughout the state.
Purchase proper safety equipment – Although a motorcycle offers no protection in a crash, the proper gear can. Leather riding gear, for example, can substantially reduce road rash injuries if a biker crashes or lays down the bike.
Wear your helmet – Not only is wearing a helmet the law in Washington, but it can save your life. Be sure that you purchase a DOT-approved helmet. The Washington State Patrol offers a brochure that can help you choose the right helmet.
Don't drink and drive – Statistics tell us that as many as half of all single-vehicle motorcycle accidents are alcohol related. Make sure that you don't become one of those statistics by not drinking and driving.
Tune up your motorcycle – Check out your bike and make sure that everything is in working order. Vehicle defects contribute to a significant percentage of motorcycle accidents each year.
If, despite all of these precautions, you find yourself the victim of a motorcycle accident, or you lose a family member to a motorcycle accident, consult an experienced Washington State motorcycle accident attorney. You could be entitled to compensation for your injuries or your loss. The Yakima Valley motorcycle accident attorneys at Mariano Morales Law can help you get through the legal process and make sure that the party responsible for your injuries or loss is held accountable. Contact the team today by calling (509) 853-2222 or by using our online contact form for your free initial consultation.