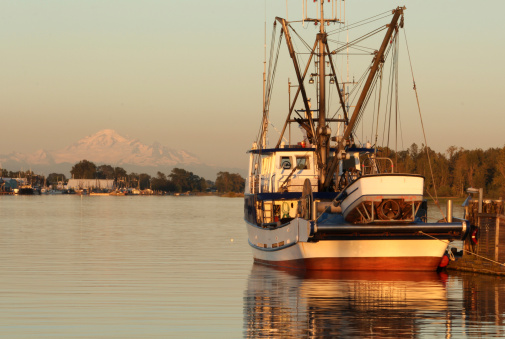 The State of Washington's boating laws just got a little tougher thanks to a bill signed into law by Governor Jay Inslee. The most important provision makes boating under the influence, or BUI, a gross misdemeanor, punishable by up to a year in jail and up to a $5,000 fine. Advocates for tougher drunk driving laws point to the fact that as many as 30 percent of all boating fatalities in the State of Washington are alcohol- related.
Although most people think only about motor vehicles when they consider driving under the influence, most states now make it a crime to operate a boat while under the influence as well.
The new law, which goes into effect July 28, makes a number of other changes to state boating laws. It includes an implied consent provision, meaning that those who operate boats on public waterways automatically consent to a breath test if a law enforcement officer suspects them of being under the influence. Implied consent laws have been in effect on dry land for many years. However, until the new law a boat operator was not required to consent to a breath test. Now a boater who refuses the test can face a $1,000 civil infraction.
The law also:
Gives marine law enforcement officers the ability to hold negligent or reckless boaters accountable and the authority to issue citations for vessel accidents they did not witness.
Makes language about breath and blood testing consistent with procedures involved in other driving under the influence cases.
Adds references to marijuana to mirror language in Initiative 502, which made the recreational use of marijuana legal.
Makes refusal to take a breath test inadmissible in court.
If you have been injured in a Yakima Valley area boating accident, or have lost a loved one as a result of one, you could be entitled to compensation for your injuries or your loss. The Yakima Valley personal injury accident attorneys at Mariano Morales Law can help make sure that the party responsible for your injuries or loss is held accountable. Contact the team today by calling (509) 853-2222 or by using our online contact form for your free initial consultation.
Source:
http://www.masoncountydailynews.com/news/news-page/57267-tougher-washington-law-against-drunken-boating