Common Causes Of Car Accidents In Yakima, WA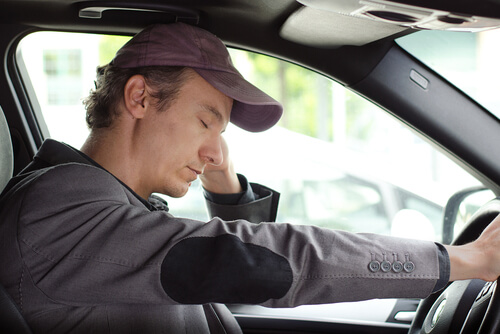 Car accidents in the Yakima Valley, throughout Washington and around the country can happen in an instant, often with devastating consequences. In 2011, 457 people died in car accidents in Washington State. Nationally, 32,367 people were killed in car crashes and an estimated 2.24 million people were injured, according to federal traffic accident data.
Most of these accidents were preventable, caused by careless, negligent and inattentive drivers engaged in unsafe driving practices. A moment of recklessness can have effects that last a lifetime. Car accidents can have a long-term impact on victims, affecting the ability to earn income while recovering from often devastating injuries and high medical bills.
People who are injured by car accidents caused by other drivers in Washington State have legal rights to seek compensation. The Yakima auto accident attorneys at the Mariano Morales Law work on a wide variety of cases involving motor vehicle accidents. We prepare the strongest case possible and have the experience to deal with insurance companies.
Contact Our Yakima Car Accident Lawyers Today
If you or a loved one has been injured in a crash, contact the Yakima Valley car accident attorneys at Mariano Morales Law at (509) 853-2222, or by using our online contact form. We serve clients in Yakima, the Tri-Cities (Richland, Pasco and Kennewick), Wenatchee, Grant County and Chelan County.
Remember that we collect nothing unless we secure a settlement or verdict for you. We are also the only firm in the Yakima Valley that helps car accident clients deal with their auto property damage claims free of charge.
Common Causes of Car Accidents That Result in Serious Injuries or Death
Common causes of Washington car accidents that often result in serious injuries or death include:
Speeding – Speeding is a contributing factor in 32 percent of all fatal crashes, according to the National Highway Traffic Safety Administration (NTHSA). Driving too fast is unsafe, makes it much harder to avoid accidents and increases the severity of the resulting injuries if an accident occurs. It's also against the law.
Impaired driving – Driving under the influence of alcohol or drugs injures and kills. NHTSA reports that alcohol is involved in 31 percent of fatal crashes. People or businesses that serve alcohol to an obviously drunk driver could also be held liable under dram shop laws.
Distracted driving, including using a cell phone/texting while driving – Distracted driving, defined as anything that takes a driver's eyes or focus off the road, is a growing problem as more people try to multitask and use cell phones and other devices while driving. According to NHTSA, 9 percent of fatal crashes and 18 percent of injury crashes in 2010 were reported as distraction-affected crashes.
Driver fatigue – Many drivers choose to get behind the wheel even when they are too tired to safely operate a vehicle. NHTSA estimates that 100,000 injury accidents each year are caused by driver fatigue, causing 1,550 deaths, 71,000 injuries and $12.5 billion in monetary losses.
Disobeying traffic signals or signs – It's important to comply with signs and follow the rules of the road. Motorists count on other drivers to obey traffic lights and stop signs to avoid accidents and ensure traffic flow.
Reckless or aggressive driving – Accidents happen when people don't take conditions such as icy or wet roads into account, drive at very high speeds or make dangerous choices to intimidate or challenge another driver.
Following too closely – Tailgating decreases a driver's ability to react to an unexpected or dangerous situation ahead. Tailgating can often lead to rear-end crashes.
Other driving mistakes – Many accidents are caused by other types of careless or negligent driving, including making improper lane changes, failing to yield right of way, driving on the wrong side of the road and failing to signal before turning.
If you or a loved one has been hurt by a dangerous or careless driver, our experienced Yakima car accident lawyers can help you get the compensation you deserve.
Let Our Washington State Car Accident Attorneys Help You
Need a Yakima car accident lawyer? Contact the Mariano Morales Law today by calling (509) 853-2222 or by using our online contact form. Your initial consultation is free of charge. If we handle your case, we receive payment only if we obtain a settlement or verdict for you.