Common Types Of Car Accidents In Yakima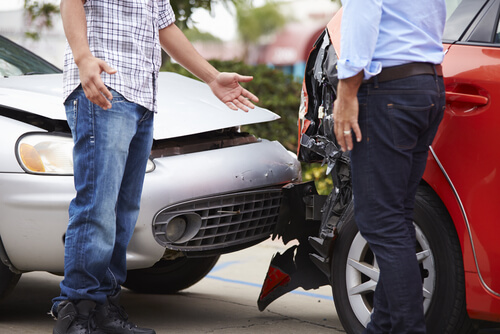 The car accident attorneys at Mariano Morales Law have been helping Yakima Valley car crash victims and their families for over three decades. We understand how destructive a car accident can be, physically, emotionally and financially. That's why we are here to help you get the maximum compensation you deserve.
If you have been injured in any type of car accident in the Yakima Valley area, contacting an experienced car accident attorney is a crucial first step toward compensation for your injuries. The Yakima Valley car accident attorneys at Mariano Morales Law help victims and their families from Yakima, the Tri-Cities (Richland, Pasco and Kennewick), Wenatchee, Grant County and Chelan County.
Contact our legal team today by calling (509) 853-2222 or by using our online contact form for your free initial consultation. Remember that we collect nothing unless we secure a settlement or verdict for you. We are also the only firm in the Yakima Valley that helps car accident clients deal with their auto property damage claims free of charge.
Types of Yakima Valley Car Accidents
Car accidents come in many forms and involve many factors. Although the basic legal concept behind a car accident lawsuit remains the same in all types of car accident cases, it can be helpful to have a basic understanding of the various types of car accidents.
Rear-end collision — Rear-end collisions are the most common type of collision across the United States and account for approximately 2.5 million accidents each year. The law presumes that the driver who rear-ends a vehicle is at fault, absent evidence to the contrary.
Head-on collision — Head-on collisions frequently produce the most serious injuries. When two vehicles collide head-on, the resulting force of the impact can be catastrophic. These accidents frequently happen when one car crosses the center line or median.
Side-impact collision — Often called "T-bone accidents," a side-impact collision is frequently the result of a driver's failure to stop at a red light or intersection.
Rollover accident — Rollover accidents are often caused when a vehicle takes a turn at a high rate of speed or when a vehicle is forced to swerve to avoid another vehicle. SUVs and pickups are particularly prone to rollover accidents.
Multi-vehicle — Multi-vehicle accidents can be deadly and complicated. Some multi-vehicle accidents occur at intersections where one vehicle's failure to stop causes a chain reaction. Other, more dangerous, multi-vehicle accidents occur at high speeds when vehicles are unable to stop once an accident occurs in front of them.
Fatal accident — According to the Washington State Department of Transportation, there were 103,180 car accidents reported in 2022, which resulted in 704 fatalities. That's nearly double the figure from 2010.
Legal Options for Victims of Yakima Valley Car Accidents
As the victim of any type of Yakima Valley car accident, you may be entitled to compensation if someone else was negligent in the accident. Negligence is the legal term used to mean that someone was at fault. If someone else's negligence caused or contributed to your injuries, then you may be able to recover economic and non-economic damages. Economic damages are things like medical bills, lost wages or the cost of car repairs. Non-economic damages represent what most people refer to as "pain and suffering."
If you have lost a family member in a Yakima Valley car accident, you may be entitled to file as a claimant in a wrongful death lawsuit, which will also provide compensation for your loss.
Contact the Yakima Valley Car Accident Attorneys at Mariano Morales Law Today
Need a Washington State car accident lawyer? Contact a Yakima Valley auto accident attorney today at the Mariano Morales Law by calling (509) 853-2222, or using our online contact form. Your initial consultation is free of charge. If we handle your case, we receive payment only if we obtain a settlement or verdict for you.