Car Accident Reconstruction in Yakima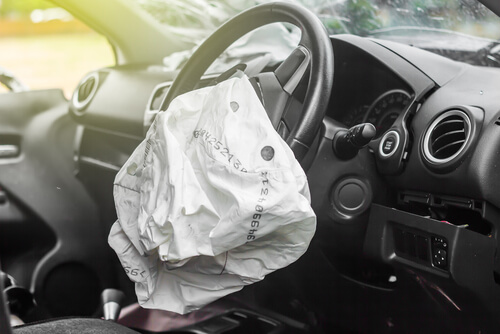 The work necessary to paint a true picture of a car accident usually goes beyond collecting the report filed by police. It is important to remember that while police reports are helpful, the officer's job is to determine whether any traffic laws were broken, not who is responsible for paying for the damage done.
In addition to interviewing witnesses and those involved in an accident, some car crashes are fully explained for the purposes of a legal claim by developing a reconstruction.
Accident reconstruction specialists, including the forensic professionals that the Mariano Morales Law works with, are qualified as experts with the Washington State courts. Their analysis and testimony can help your attorney prove liability for your injuries or your close relative's wrongful death in a car crash.
Mariano Morales Law handles a wide variety of cases involving motor vehicle accidents. When the extra step of an accident reconstruction is likely to help us achieve the financial outcome of a case that our client deserves, we provide this service.
Contact a car accident attorney in Yakima today by phone or use our online contact form for a free analysis of your claim.
How an Expert Sees Your Car Accident
In some car accident cases, the thorough investigation necessary to show what really happened – and how or why it happened – includes reconstructing the car accident. This is technical work in which experts compile and analyze a variety of data to provide information about the car accident that greatly exceeds what's found in a police report.
Accident reconstruction experts examine the accident scene and the wrecked cars. Their work uses principles of physics and engineering to explain such factors as vehicle speeds and trajectories before and after a collision, the force of impact created by the collision, and the injuries and property damaged that it caused.
Recent technological developments have made some parts of accident reconstruction easier. Many newer vehicles have an Event Data Recorder (EDR), which is like the "black box" recorder well known from airline crashes and also found on many tractor-trailers. The National Highway Traffic Safety Administration (NHTSA) has proposed that starting in September 2014 all new passenger vehicles contain EDRs.
If an airbag has been deployed in a vehicle equipped with an EDR, it may record data such as:
Date and time of the crash.
Vehicle speed.
Engine speed.
Steering angle.
Throttle (gas pedal) position.
Braking status.
Force of impact.
Seatbelt status.
In addition to this information, if it is available from the cars in the wreck, an accident reconstruction expert will often compile data about:
Vehicle damage.
Roadway or shoulder damage.
Direction of vehicles' travel before and after the collision.
Length of pre-impact skid marks and yaw (side-to-side) marks.
Impact angles.
Distance of vehicles' travel after impact.
Friction values for the various surfaces the vehicles traveled over.
Vehicle weights.
Electronic surveying equipment and specialized software can help create a computer-generated scale diagram or animation of the accident. Inspecting and testing the vehicles' mechanical components, such as brakes, steering and suspension, as well as tires and lights, etc., may indicate whether the condition of certain parts or systems contributed to the crash.
Developing a credible reconstruction of a car accident depends on having access to the crash scene and the vehicles in a timely manner. Evidence at a crash scene may be eroded by time and weather, as well as human disturbances. Cars that were in the wreck may be repaired or destroyed.
It is important to contact an experienced car accident attorney as soon as possible after a serious car accident so the lawyer can move to have the vehicles preserved and direct work to be done at the crash scene.
Start Your Car Accident Claim Today
Don't wait and lose your opportunity to obtain the compensation you deserve after being injured in a car accident. Contact a car accident attorney from the Mariano Morales Law in Yakima today. Call us or use our online contact form.
An initial consultation about your case is free of charge. If we handle a legal claim on your behalf, we are paid attorney's fees only after we obtain compensation for you.