Motorcycle Accident Lawyers in Yakima WA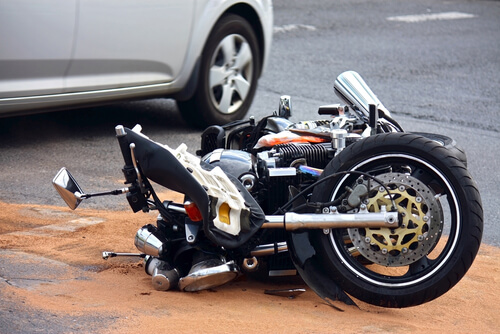 If you ride a motorcycle, then you know it is a riskier form of transportation than a car. Where a car provides a steel frame to protect occupants, a motorcycle offers nothing but open space between a rider and impact. Statistics show that while injuries and deaths from other types of traffic accidents are declining, motorcycle accident injuries and fatalities are on the rise across the nation. In Washington State, motorcycle accident deaths have been holding relatively steady over the past five years, which is good news compared to the rest of the country. However, even one death or injury is too many. In Washington, 85 motorcycle operators lost their lives in collisions in 2021. Data compiled by the Centers for Disease Control and Prevention (CDC) reveal that 34,000 motorcyclists were killed during a recent seven-year period, and another 1.2 million were treated for non-fatal injuries. During that same period, the number of injuries increased from 120,000 in the first year to 175,000 in the last year.
Causes of Motorcycle Accidents
Motorcyclists are 35 times more likely to be involved in a fatal collision than their counterparts in other motor vehicles. While approximately 45 percent of all Washington State motorcycle accidents are single-vehicle collisions, the remaining 55 percent involve at least one other vehicle. Studies have shown that when another vehicle is involved in a motorcycle accident, the driver of the other vehicle is at fault as often as three out of four times. The most common reason drivers give for why they caused an accident with a motorcycle is that they never saw the motorcycle.
Some other common factors in motorcycle accidents include:
Other drivers making left turns in front of oncoming motorcycles.
Drivers pulling out in front of motorcycles or otherwise failing to yield to them.
Distracted driving.
Drunk or drug-impaired driving.
Drivers failing to correctly judge the speed of an oncoming motorcycle.
Following too closely behind a motorcycle.
Potholes, debris or other irregularities in the road.
Statistically speaking, men are as much as 50 times more likely than women to be involved in a motorcycle accident in Washington State. Riders in the 41- 50-year-old age group are also more likely to be injured in a motorcycle collision in Washington State, according to figures released by the Washington Traffic Safety Commission (WTSC). Furthermore, the period between 3 p.m. and 6 p.m. is the most likely time to be involved in a motorcycle crash, according to the WTSC.
Injuries from Washington State Motorcycle Accidents
Motorcycle crashes can cause devastating injuries to riders. Although helmets and protective clothing, such as gloves, boots and heavy pants, can help protect motorcyclists, they are still far more likely to be seriously injured or killed than occupants of other motor vehicles.
Some of the most common injuries riders suffer in motorcycle accidents include:
Traumatic brain injuries (TBI).
Spinal injuries, including those that cause paralysis.
Neck injuries.
Back injuries.
Broken bones.
Injuries to the legs, knees and ankles.
Internal injuries.
Serious cuts, bruises and abrasions, often referred to as "road rash."
Death.
If you or a loved one has been seriously injured in a motorcycle accident and another driver was to blame, the personal injury lawyers at the Mariano Morales Law can help. We have been protecting the rights of individuals involved in motorcycle and other traffic accidents for over 30 years, serving clients in Yakima, the Tri-Cities (Richland, Pasco and Kennewick), Wenatchee, Grant County and Chelan County. Contact the motorcycle accident lawyers at the Mariano Morales Law at (509) 853-2222 or by using our online contact form. Do not delay in contacting us to assess your legal rights. Your initial consultation is free of charge. Remember that we do not charge you anything until we obtain a settlement or verdict in your favor.